Nomination of Council Members
Seats to be filled for the period 2022 – 2028

Representative for Germany
Representative for UK, Ireland, Belgium, Netherlands and Luxembourg
Representative for North America
Representative for Eastern Europe
Representative for Latin America and the Caribbean
Representative for Southern Europe
Representative for the Middle East

Nomination procedure

In accordance with IAC Internal Rule 1.D 'Council Member':

A Council member is elected by the active membership. A complete nomination includes:

– a letter of nomination from any IAC member (1 page of 400 words maximum)
– two letters of support from any IAC members, one of which should be from the applicant's own country if possible (1 page of 400 words maximum)
– a letter from the candidate approving his/her/their nomination and detailing his/her/their intentions, skills and visions for his/her/their candidacy (1 page of 400 words maximum)
– a short biography (1 page of 400 words maximum)
– CV Highlights (one page maximum)
– a recent portrait photograph

IMPORTANT:
– Candidates and supporting members must be individual members in good standing (that means: up to date with their membership fees).

For this election, a new stipulation has been added, which reads as follows:

No self-promotion for the position of IAC council member will be allowed or accepted on any social media site. Furthermore, candidates must not denigrate other candidates. Communication material can be sent only by the IAC office on official IAC media. The candidates are requested to provide all necessary information to the Office, so that each candidate is presented fairly in the same manner. Candidates who fail to comply with this regulation face immediate disqualification from the election process.

More information about the role of Council Members is available in the IAC's 'Articles and Internal Rules' document, which can be found online on the >> Members section.

Expected skills and abilities: 

Carry forward the humanistic values of the IAC, act for understanding and peace between peoples.
Availability to work on IAC projects and to regularly attend the IAC Council meetings, which are held a minimum of once per year.
Knowledge of IAC institutional processes. (See our bylaws in the member's section.)
Good command of English or French,  additional languages welcome.
Good organization and strategic thinking, and strong communication skills.
Strong ability to work collectively: ability to listen and defend an idea, ability to think collectively.
A good knowledge of art, geography, geopolitics and the region represented.
To activate as much as possible inter-regional and inter-country exchanges within a region.
To inform the Council of notable changes within the designated region (creation of schools, media, residences, museums, major exhibitions, etc.)
To alert the Executive on possible dysfunctions related to the artistic and pedagogical culture of a country (access for all to a quality artistic education, existence of ceramic sections within schools, protection of ceramic works and the copyright attached to them…)

The IAC needs a motivated, active Council to advance the IAC's ambitions and projects!

>> LIST OF CURRENT COUNCIL MEMBERS

Please submit your application in English before 15 March 2022 by email to: info@aic-iac.org.

---

---

Council Members' Ethics and Responsibilities

 

They represent the IAC and Members from their world regions
They are available, effective, responsive and proactive

They have a rigourous work ethic

 

Primarily concerned : * Executive / ** President, Treasurer and Coordinator. 

Table presented at the 2018 Council Meeting and to Members at the 2018 General Assembly, as well as in Bulletin 132.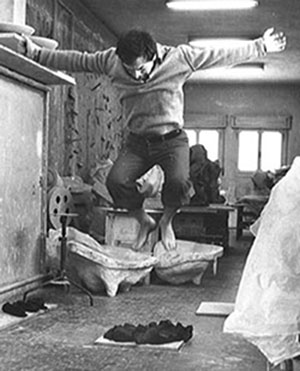 The International Academy of Ceramics is the principal organisation representing the interests of ceramists worldwide.
(read more...)