Nomination of Council Members
Seats to be filled for the period 2020 – 2026

Representative for Switzerland
Representative for South Korea
Representative for Australia, New Zealand and South Africa
Representative for China

Nomination procedure

In accordance with IAC Internal Rule 1.D 'Council Member':

A Council member is elected by the active membership. A complete nomination includes:
– a nomination letter; 
– two letters of support from IAC members (one nomination must be from the candidate's country);
– a letter from the candidate approving his/her nomination and detailing his/her intentions, skills and visions for his/her candidacy;
– a biography and a CV.

IMPORTANT:
– Please note that your nomination is likely to be subject to an online election and that your letter of intent will be published in a special bulletin and read by IAC members before the 2020 General Assembly (GA).
The result of the election will be announced via newsletter and at the GA.
– The candidate and his/her 3 sponsors must be up to date in their contributions.

More information about the role of Council Members is available in the IAC's 'Articles and Internal Rules' document, which can be found online on the >> Members section.

Desired skills and availability

Council Members commit themselves for a period of 6 years and must participate in the annual Council Meeting which takes place once a year either in Geneva or at the Congress and General Assembly.

Council Member applicants should possess the following:

Good knowledge of English,

 French and other languages an asset
Organisational and strategic capacity
Ability to draft and summarize texts
Ability to work in a group: to listen and defend a position, and to think collectively
Availability to work on IAC projects (institutional knowledge)
Respect the brief of the Council members

 
The IAC needs a Council which is actively involved in the development of its activities!

>> LIST OF CURRENT COUNCIL MEMBERS

Please submit your application in English no later than March 5th, 2020 at midnight (Central European Time) to: contacts@aic-iac.org

---

---

Council Members' Ethics and Responsibilities

 

They represent the IAC and Members from their world regions
They are available, effective, responsive and proactive

They have a rigourous work ethic

 

Primarily concerned : * Executive / ** President, Treasurer and Coordinator. 

Table presented at the 2018 Council Meeting and to Members at the 2018 General Assembly, as well as in Bulletin 132.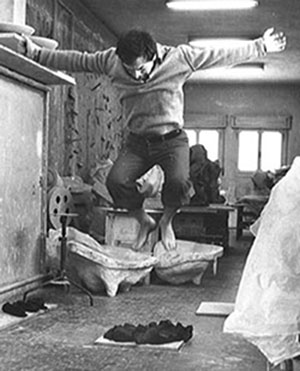 The International Academy of Ceramics is the principal organisation representing the interests of ceramists worldwide.
(read more...)