NOT AFRAID
 
 

This letter has been sent to the Liaison Committee of the Unesco, in order to pay tribute and testify our support to the victims of the recent Paris terror attacks. The IAC invites you to express your disapproval, your condolence and hopes, in order to stop all targeted attacks against civilians, where ever they are in the world.

 

Please send your message- few words may suffice- to the IAC office to the following address 


info@aic-iac.org with the subject " NOT AFRAID".
We will collect all the messages and will pass them on to the NGO 

partners to initiate activities around the up coming Unesco " Peace" Forum in 2016.

 
 
      The International Academy of Ceramics (IAC), its Council and on behalf of its members.
In the name of the values safeguarded in its articles, particularly those who favour the exchange as the vector of understanding between cultures, the IAC joins its voice to the coordinated answer coming from the NGOs partners of the Unesco.
The IAC wishes to stress its attachment to the peace values, which seem to be more than ever useful, just and necessary to recall and to defend.
At these times of suffering humanity, this voice expressed by NGO partners, is the one of all the forces of resistance, who want to raise themselves against barbaric acts which, far from being blind, are committed deliberately and specially against civilians.
We express our solidarity to the victims and their loved ones and proclaim our resistance in front of the committed abomination, of the supporting ideas and of any attempt of legitimization of their authors.
S. Le Follic-Hadida, IAC representative to Unesco
J. Kaufmann, IAC President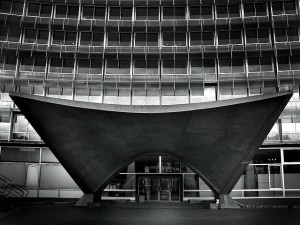 Since 1958, AIC has been affiliated with UNESCO, first on a consulting basis and then, since 2001, as an official partner in the cultural sector.
(read more...)
The International Academy of Ceramics is the principal organisation representing the interests of ceramists worldwide.
(read more...)