Congress and General Assembly 2020
ON THE EDGE

From July 27th to 31st, 2020, the 49th Congress of the International Academy of Ceramics will take place in Lapland. The co-organizers are the Arctic Ceramic Center (ACC). This biennial event is a space devoted to meetings, study and debates between the members of the Academy and numerous actors of the local and international ceramic scene. This Congress will take place under the theme "On the Edge". 

Main activities take place in the Korundi Congress Centre. Korundi is situated in the City of Rovaniemi, a city largely designed by finish architect Alvar Aalto.

A visit to Posio, the Northernmost Ceramic Village and to its attractions will be organized as part of the Congress program.

During the Congress, all lectures, debates and exhibitions will be focused on the Theme "On the Edge" through a multidimensional approach.

Pre- and post- tours and supplementary events will be arranged both in Lapland and in the Helsinki region including exhibitions of ceramics organized by other countries. Welcome and farewell dinners will be held in the most exquisite local venues.

More information is coming soon.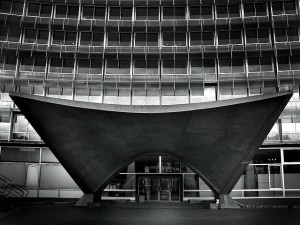 Since 1958, AIC has been affiliated with UNESCO, first on a consulting basis and then, since 2001, as an official partner in the cultural sector.
(read more...)