Angela Mellor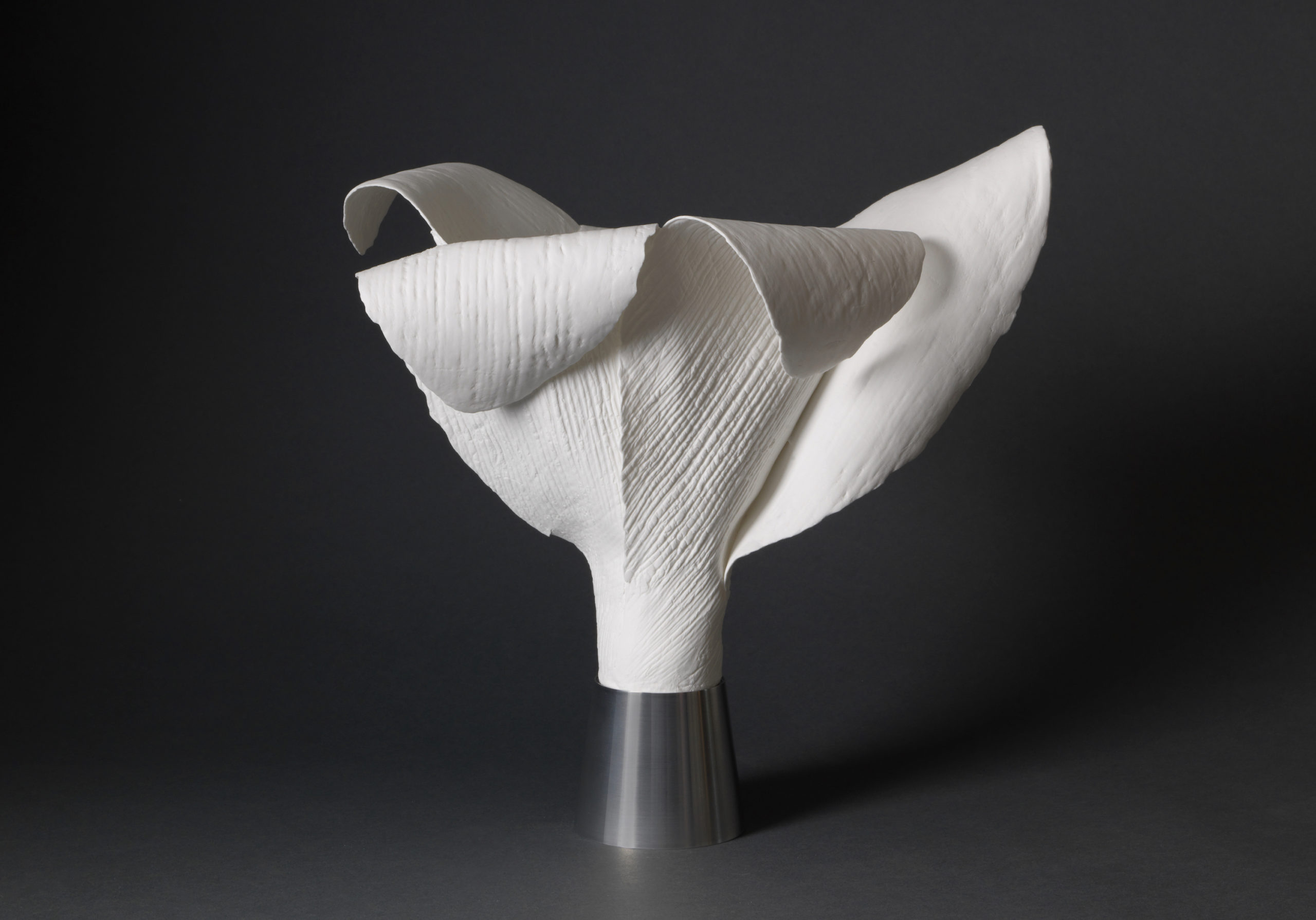 Angela's early training was in Art and Design, gaining Distinction. Her interest in porcelain grew after completing an Advanced Certificate in Art Education with Peter Lane at the University of East Anglia. She moved to Perth, Western Australia in 1994 undertaking BFA Honours Research at the University of Tasmania 1997 which led to an exploration of light and organic form for ceramic translucency, pioneering research in paperclay. In 1998 she was awarded a Monash Graduate Scholarship to research her MA.
Angela returned to the UK in 2006 to set up her own gallery and studio in Cambridgeshire.
Angela Mellor's work investigates the translucency of bone china paperclay and its potential for the transmission of light. She is particularly interested in the effects of light on the landscape, especially in coastal areas where the infinite variety of organic contours, tonal contrasts, and patterns provide a continuing source of inspiration. She seeks to re-interpret her visceral response to these natural phenomena through the medium of bone china paperclay.
Recent sculptural work seeks to suggest movement of tidal currents against the shoreline and the corresponding interplay of light and shade. Following a hand building process that pushes the medium of paperclay to its limits, each individual form comes to fruition during the final firing process.
'Breaking Waves' is a new departure from her earlier work and the title relates not only to the dramatic movement of breaking waves frozen in time, but also to the breaking of new ground.
Angela is honoured that 'Unfurled Light', which was exhibited in the touring Exhibition 'Particle & Wave: Paperclay Illuminated,' has been acquired by the Fuller Craft Museum in Massachusetts, US for its permanent collection.
Info