Åsa Hellman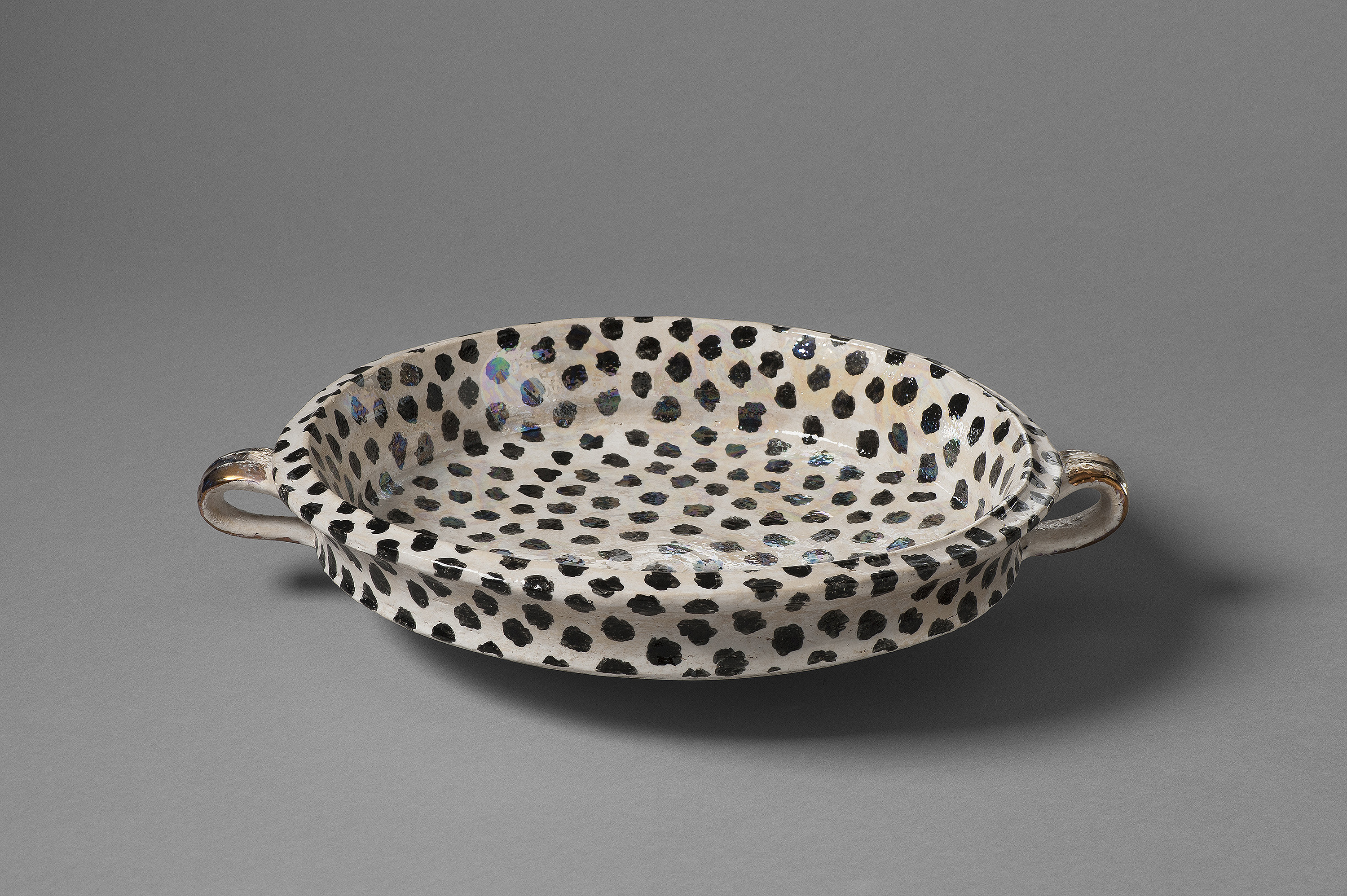 As an artist I like challenges and dislike doing repetitious work, therefor my artwork shows a wide range of subject matters and techniques. My work includes modelling, slab-building, wheel-throwing and press-molding. I try to create varied surface structures and apply coloured slips by brush or sponge in several layers, sometimes using sgraffito and wax-resist. I am drawn to large formats and use strong colours and decorative patterns, often even lustre glazes. The infinite possibilities of ceramic techniques provide an enjoyable and endless challenge!
In spite of being a Nordic artist the Mediterranean region has always been a great source of inspiration for me. Childhood summers spent in Southern Europe, mainly in Provence, have brought me close to the ancient cultures and my love of art history – Etruscan terracotta, Islamic tiles and Egyptian wall painting –is reflected in my work, if not directly then in spirit.
The Finnish landscape has recently also had a central place in my artwork. During childhood I spent much time in the forests close to our home and holidays spent at the seaside of the Gulf of Finland left a lasting impression. Today I am much inspired by the magic scenery at the lakeside of my summer cottage situated in a designated nature reserve. The constantly changing hues and shapes of trees, plants and water never cease to fascinate. Influences from the Finnish landscape will sooner or later appear in my artwork as decorative, stylised shapes or abstract colour impressions.