Barbara Brown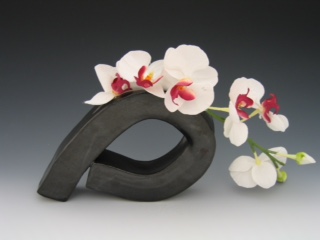 I am a ceramic artist and have been teaching ceramic art at local art centers since 1973 and also have been traveling around the world. I am the international ambassador for ACGA (Association of Clay & Glass Artists) and enjoy being the liaison between the international ceramic community.
I draw inspiration from nature and also travel that gives me exposure to many different ceramic cultures. My work nurtures the idea that ceramic vessels and serving pieces should be "filled with flowers and food" and be used in our everyday life. I hope to contribute some beauty to the world through my artwork and inspiring my students; I hope to contribute my friendships for peace around the world.
Barbara Brown is a studio potter whose home and studio are in Sunnyvale, California. She studied with various master potters and attended Foothill College and University of California, Santa Cruz. She was awarded her lifetime teaching credential in 1984. She's been invited and participated in ceramic symposiums in China, Latvia, Uzbekistan, Norway and Netherlands.
Her ceramic work is featured in several ceramic books: Ceramic Extruding, Functional Ceramics, The Extruder Book and 21st Century Ceramics.
Info