Steen Ipsen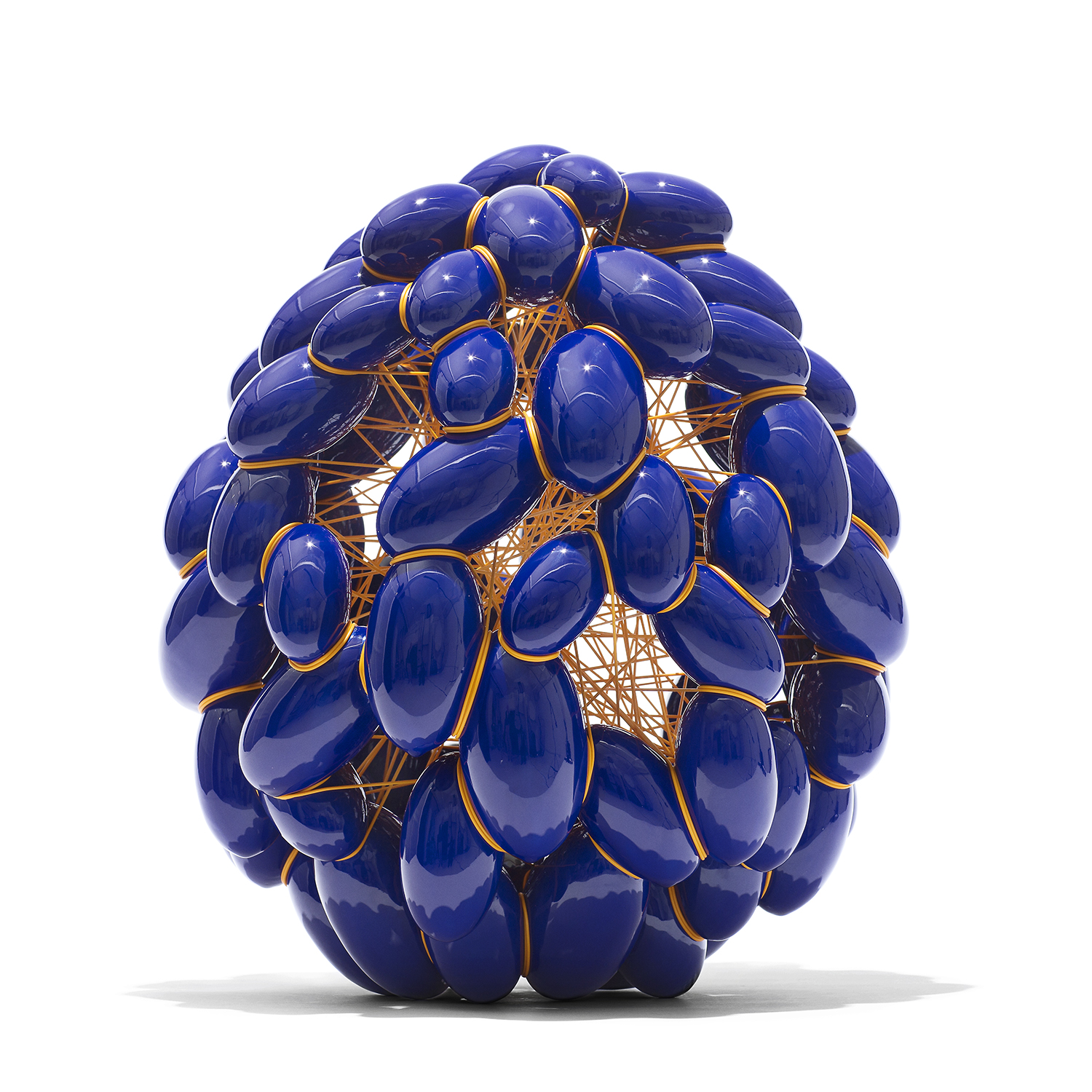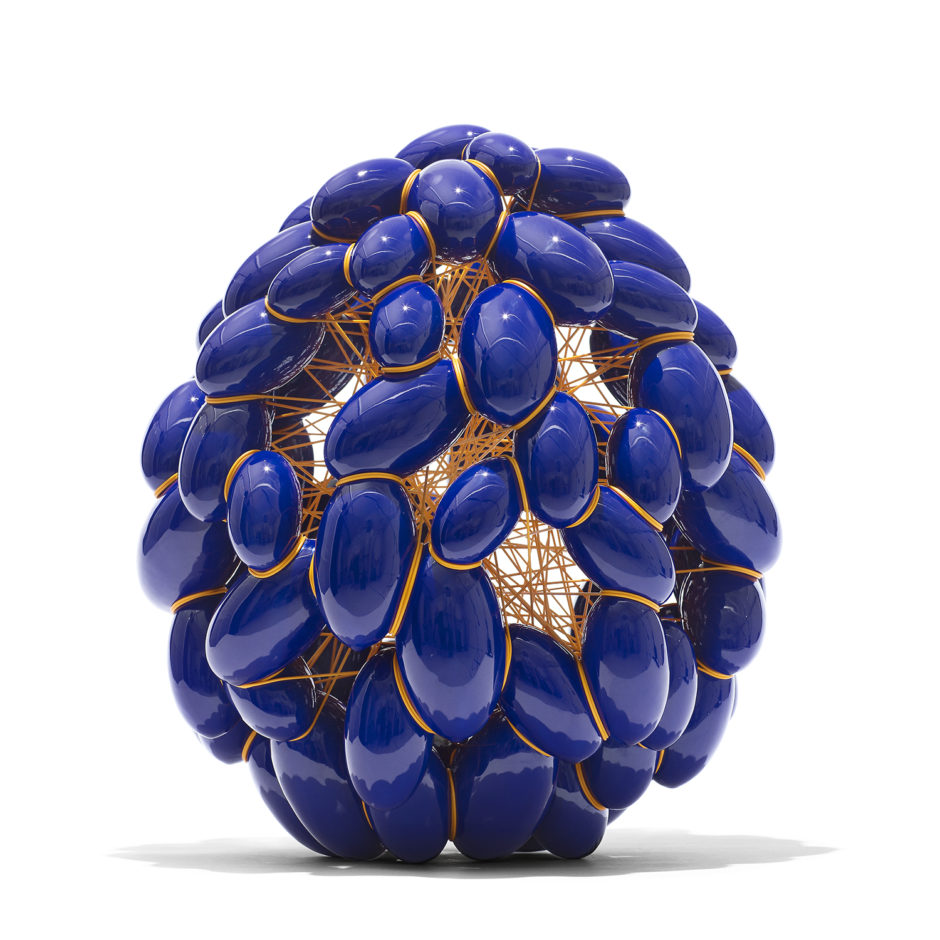 Form and ornament are inseparable in Steen Ipsen's works. In his sculptures form and ornament pattern are united as an independent shaping of form. Over the years, he has worked, examined and experimented with innumerable themes.
He works with elements as e.g. balls and ellipse. For the elements he lay down his own rules for how his works shall be structured and designed. A common feature of his works is variations of geometric systems based on organic and mineral growth principles such as crystallization and cell division. Methodology and chaos as well as simple and complex structures are intertwined in his modelling of the elements. Balls and ellipses are underlined with strings of PVC or leather as a contrast to the shape and to influence the optical expression of the sculpture´s movements. In his theme Organic movements and Black movements, the works have been intuitively modelled in almost free-rein playing with the concave and convex curves of organic forms, which are transformed into pure, smooth surfaces. These are often supplied with thin contrasting lines resulting in a clearly graphic expression which helps underline and create movement in the very form of the work. In his black monochrome sculptures, he wants to show visually how the shape of the sculpture can be affected by the reflections from the surroundings as a contrast to the shape of the sculpture.
Steen Ipsen build up all his sculptures by hand in his perfectionistic execution, with the clear, cleansed surface flow of the forms and the perfectly fired glazes – the works rise up in a present-day cultural sphere. They squeeze their way into the history of style somewhere between pop art, the organic abstractions of modernism and the whole weight of the Scandinavian design legacy. As sculptures with an endlessly visually associative range, they have a broad appeal and create a contemplative mood, a feeling of timelessness.
Info