Stiftung Keramion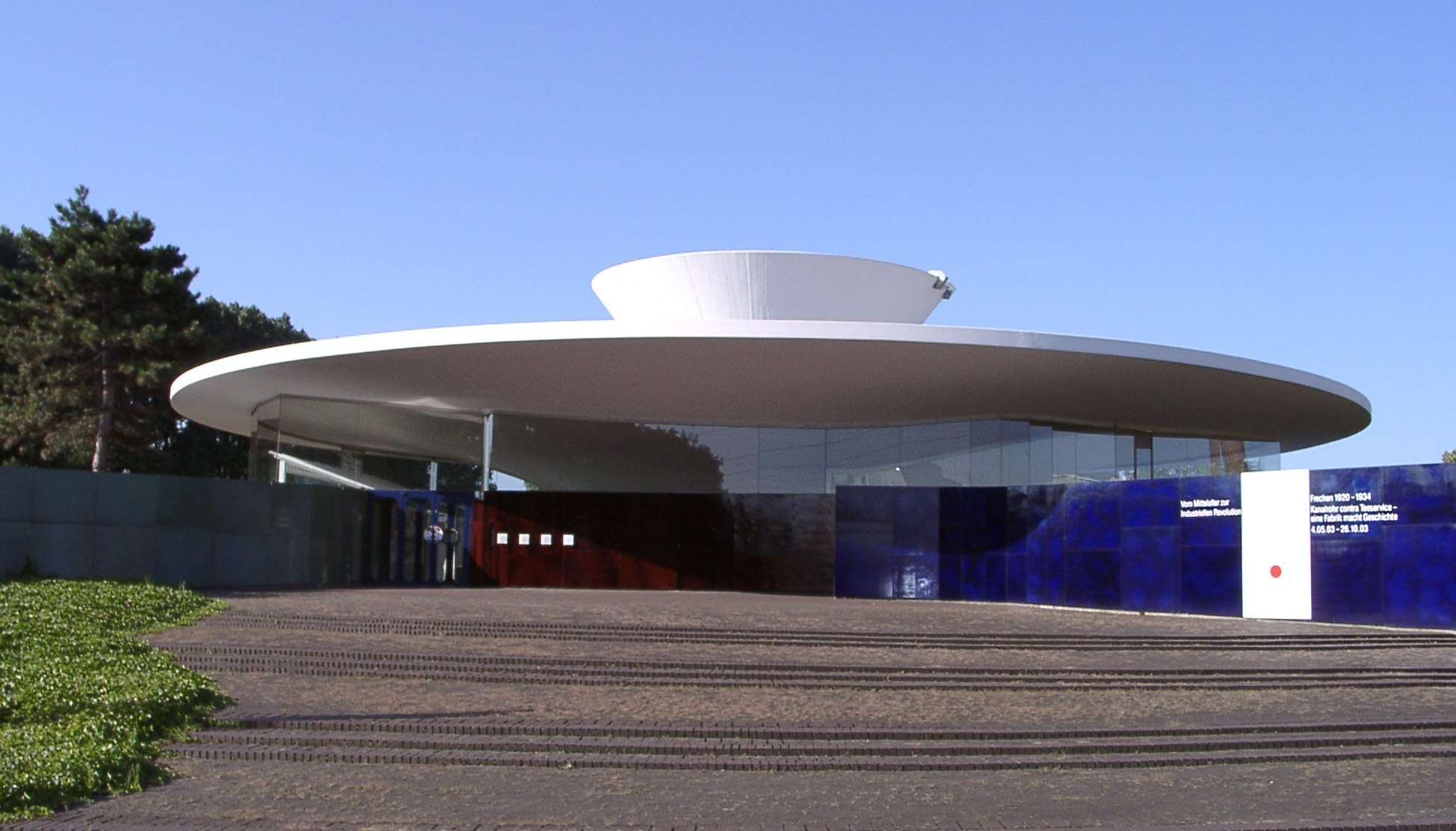 Foundation KERAMION –
Centre of Modern + Historical Ceramics Frechen
The KERAMION, a futuristic building designed by the Cologne-based architect Peter Neufert, was built in 1971 to offer Dr Cremer a space to exhibit his collection of modern ceramic art. It has since then become a remarkable museum that has gained considerable public attention and is internationally renowned.
The Frechen Historical Museum for Ceramics was founded in 1985 to show the centuries-old unique pottery tradition of Frechen. In 2002, the Cremer Collection and the Historical Ceramic Museum of Frechen were merged into Foundation KERAMION. The director of the museum is Gudrun Schmidt-Esters.
The permanent exhibition of the historical department shows a piece of the Rhenish history of ceramics: The world-famous Bellamine jugs made of stoneware from the 16th to the 19th centuries and colourfully painted, lead-glazed bowls from the 18th and 19th centuries are typical of the local production.
Ceramics from the Cremer Collection are exhibited in rotation. The Cremer Collection includes approximately 5,000 unique ceramic objects by more than 500 artists from 35 countries. It offers a cross-section through the artistic ceramics mainly of the second half of the 20th century. The main focus lies on German ceramics. From vessels to free-standing sculptures, from reliefs or plates to installations, all forms are represented.
In addition, special exhibitions on various topics take place on the upper floor of the museum several times a year (individual presentations of classical to experimental artists, national and international overview exhibitions, competitive exhibitions with a jury).
Since the merger in 2002, the new name speaks for itself: the KERAMION has become a centre of ceramics from the historical past to the modern age.