Yael Novak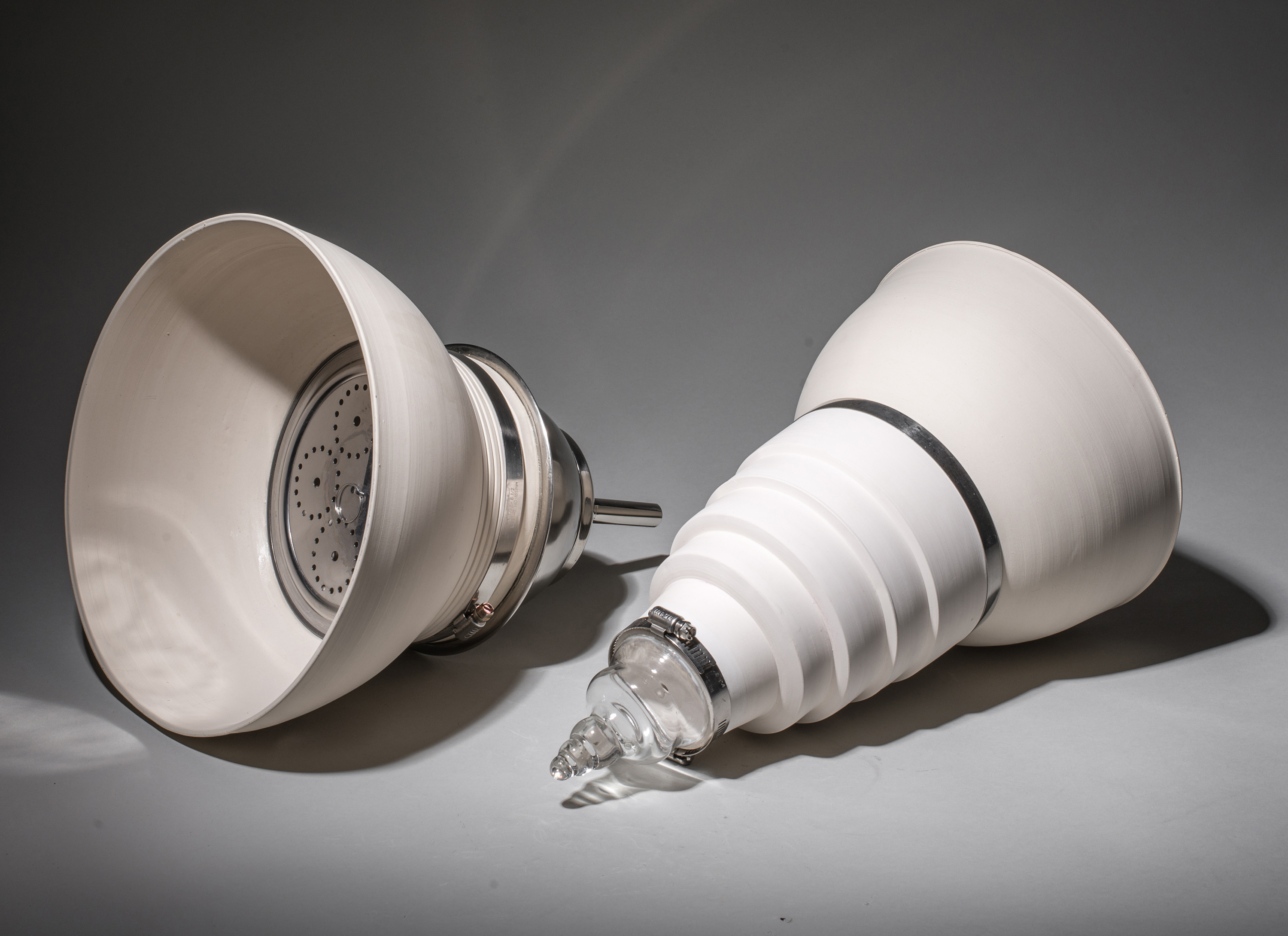 Yael Novak, maker and designer, I attempt to navigate between independent work in my own studio and public involvement in an effort to establish Israeli ceramic art as part of the international clay community and to contribute to its professional dialogue with the world by initiating global ties and launching international connections.
The wheel is my tool of choice. Forms thrown on the wheel are my point of departure for a creative, practical and whimsical range of thrown and altered tableware and one-off pieces designed for domestic use and enjoyment in the rituals of everyday life as well as vessel- based sculptural objects. Through the adoption of visual cultural icons originating in our everyday utilitarian essentials, I create objects offering commentary on the contemporary culture of mass consumerism and on life in the absence of boundaries
Playfulness in dialogue with sincerity parallels the need for moderation and limitation by means of repurposing and upcycling. An assortment of recycled/repurposed kitchenware and readymade items are combined with wheel thrown porcelain forms to create objects of humor and whimsy. These assemblages enrich my vocabulary with new options and alternative ways of materializing creative visions and thoughts; the process inspiring and playful, it opens new and endless possibilities for fostering a personal and inventive contemporary aesthetic.
Info