Ann Van Hoey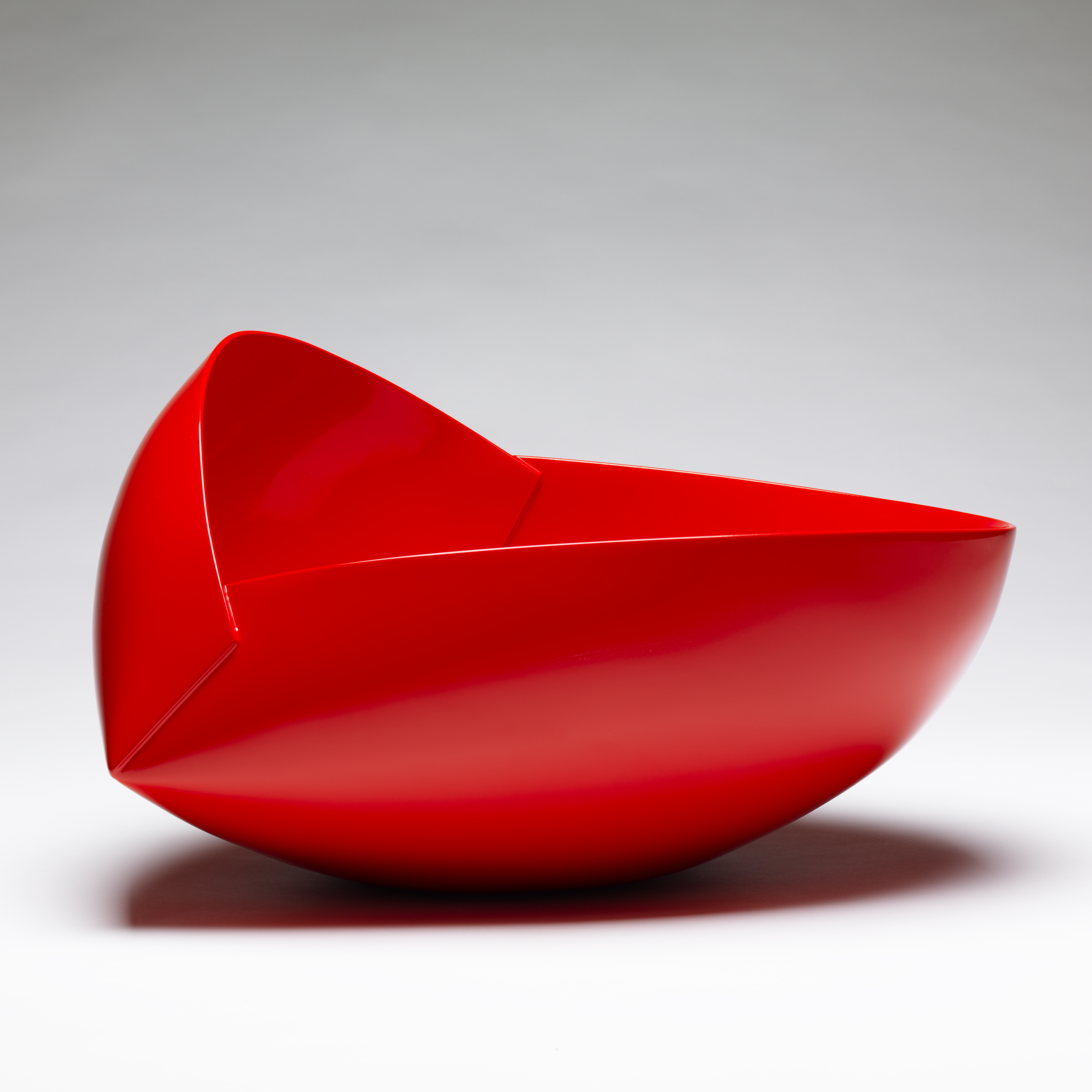 With nothing but a rolling pin and a few simple hand tools, Ann Van Hoey's impossibly thin clay slabs are rolled out and cut into carefully designed puzzle pieces. These pieces are reassembled on a hemispherical plaster mold, where all seams are carefully erased. It is only after the gossamer hemispheres of clay have been assembled that her true wizardry occurs. She makes a few deft slices in the side of the bowl, applies a thin bead of glue-like slip and with a few quick folds, secures them into their final shape.
On its own, all of this iterative, sober, logical exploration would be the basis for a solid career. Thank God that Ann Van Hoey's work is riven with a streak of anarchy. The impossibly thin, hard-won triumphs of her signature origami bowl forms are a surprisingly good platform for her witty conceptual projects. The bowls are so resolved that they become perfect canvases for increasingly bold flights of fancy.
Van Hoey makes methodical, geometric work that betrays the touch of a human hand, yet it showcases the natural qualities of the clay—except when it doesn't. Coating her soulful pots in countless layers of Ferrari automotive paint creates another dichotomy, that of a truth in materials cloaked in a layer of electric sex. The simplicity and integrity of Van Hoey's forms are equal to the task of taking on the baggage that comes with such specific paint. In an age of slow food, these are fast pots.
Whether in her designs for mass-produced porcelain dinnerware or her own individual creations, there is always enough humor, paradox and high-concept mischief to ensure that her audience is rewarded by a sense of wonder and discover that mirrors her own.
Garth Johnson
Curator of Ceramics
Arizona State University Art Museum