Ane-Katrine Von Bülow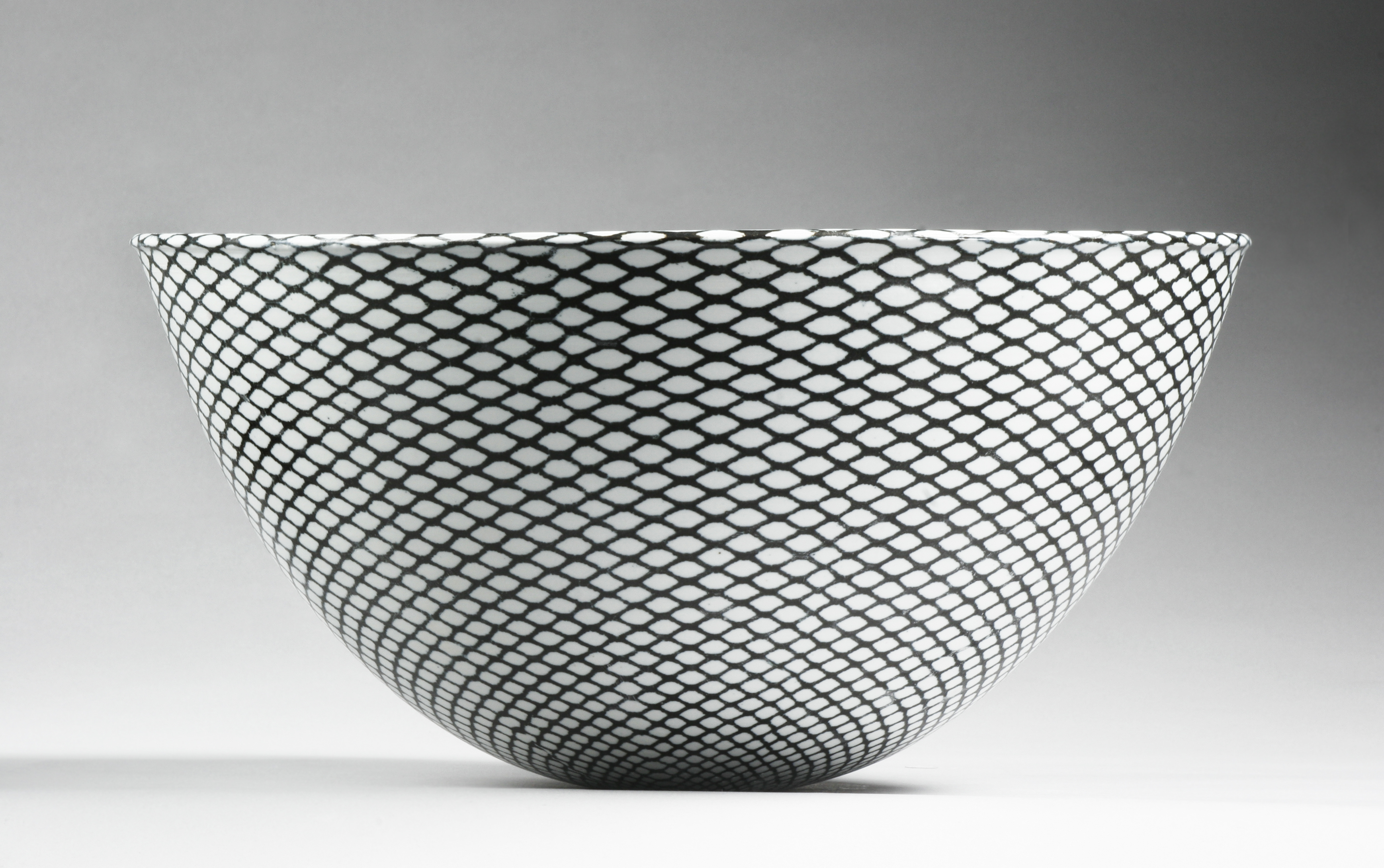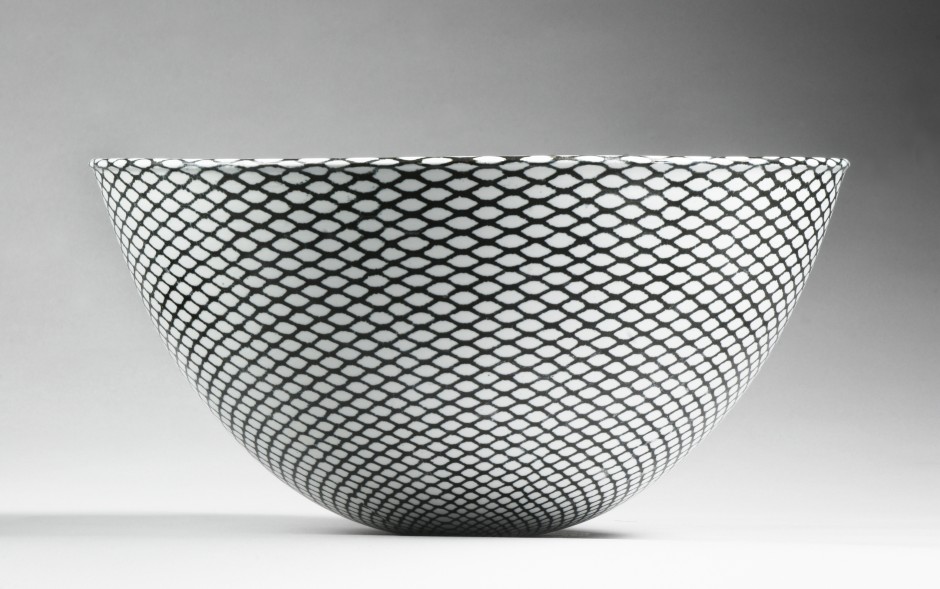 Ane – Katrine von Bülow, Danish ceramics designer, born 1952. Graduated from Danmarks Designskole 1980. Studied Sumié brush painting in Japan. Teacher at The Danish Design School 1983 – 2005 in ceramics decoration and serigraphy.
An interdisciplinary development has lead to a teaching-compendium" serigraphy on ceramics and glass," as well as decorations as a unified whole – serigraphy printed or transferred by projected light on the dobbelcurved form.
In her ceramic Studio, her work of art expands from very large bowls to small porcelain vessels, geometrical and simple shapes. The silk-screen print is used as a technique for an artistic expression of ornamentation where the repeated pattern encircles the vessel shape as texture.
-Awarded with a prize fore "Serially produced Ceramic, Ceramic Europe's – Westerwaldpreis 2004."
-On The International Salt Glaze Competition 2006, Handwerkskammer Koblenz in Germany has three objects been awarded.
-Represented at Danish Craft Collection 09, where the collection in the USA`s leading Design and Furniture Fair ICFF in New York 2005, was awarded the prize " Best Craftsmanship". Especially noted, among others, were the porcelain bowls " Circles" by Ane -Katrine von Bülow
Solo exhibition in Galleri Nørby in DK – Gallery Puls in Brussels BE – ST. Joseph Galerie NL – Grønbechs gård Bornholm DK – Galleri Jytte Møller Dk
Info