Susanne Stephenson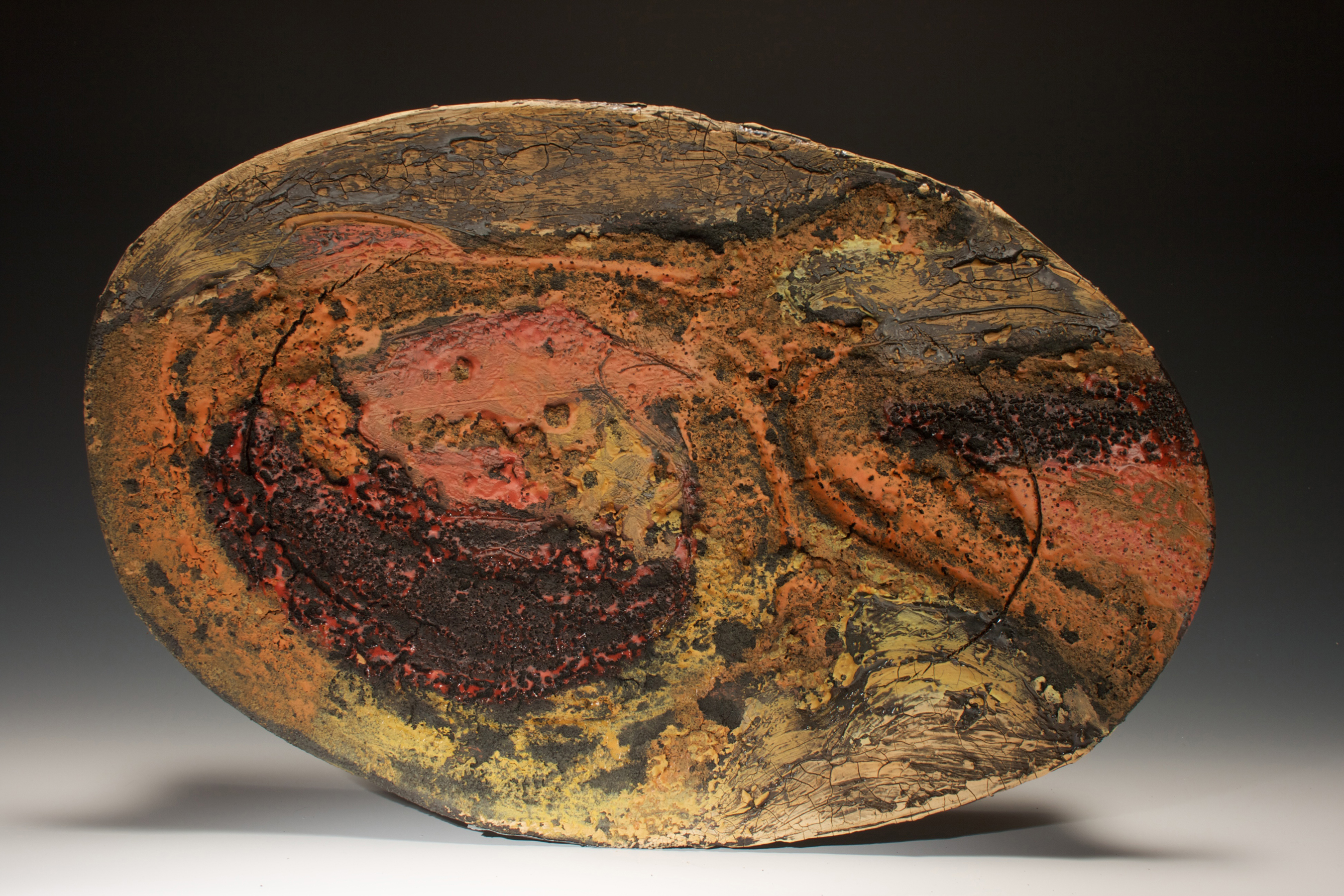 The continuing focus of my work in ceramic lies in abstracting landscapes through low fire, terra cotta clay. I use a brilliant range of colored ceramic slips and engobes applied in thick, juicy applications. I am pulled in by my gesture. My rounding terra cotta forms become a celebration of colorful viscous layers. To create surfaces with texture and signs of wear I add paper pulp, sting and coffee to my slips.
For myself, the concept of landscape is constantly changing with the warming of the planet, weathering storms and decaying infrastructure. I use forms of the bowl, plate and vase to capture image fragments gathered while exploring my everyday environment in addition to long distant travels. Recently, I am centering in on decay and restoration of both rural and urban landscapes.
I use a digital camera as a tool to capture patched roadways, iced paths and neglected gardens. These images are inspiration for new abstractions on wall plates and stacking forms with wire orbits.
Info