Falguni Bhatt Sanghvi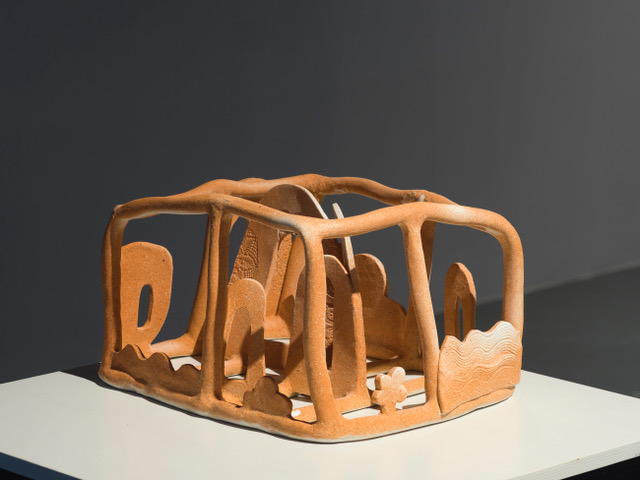 Falguni Bhatt a Sculptor, ceramist and installation artist was born and raised in Baroda, Gujrat. With her heart set on a creative journey she completed her Bachelors in Sculpture and Masters degree in Fine Arts with specialisation in ceramic sculpture from the Maharaja Sayajirao University in Baroda in 1999. Falguni's art is all about deconstructing stereotypes of thought and practice reflecting an intense and deeply sensitive relationship with her surroundings as well as her state of mind at any given point in time. Credited with a number of distinguished solo shows at home and abroad ( Jahangir Art Gallery , Mumbai, Hacienda Art Gallery , Mumbai and Amigos Del Nepal , Barcelona to mention a few ) and several group shows.
Falguni's interest in handmade techniques and in trying out new concepts is reflected in her art. Her work is based on space, architectural language, organic forms and spontaneity. She enjoys working in both 2 and 3D as well as mixed media with ceramic.
As a lifelong learner, she believes that it is vital to take part in residencies, whether teaching or learning to further her knowledge and to evolve as an artist.visited International Ceramics Studio Kecskemét Hungary 2016, Fremantle Arts Centre Perth in 2018 in exchange program,invited for residency at Taoxichuan Jingderzen International studios in 2019 October-November.
She thinks of herself as "an unconventional ceramic artist, based in this wonderful city of Kolkata – 'The City of Joy'
Info