Ishoken / Tajimi City Pottery Design and Technical Center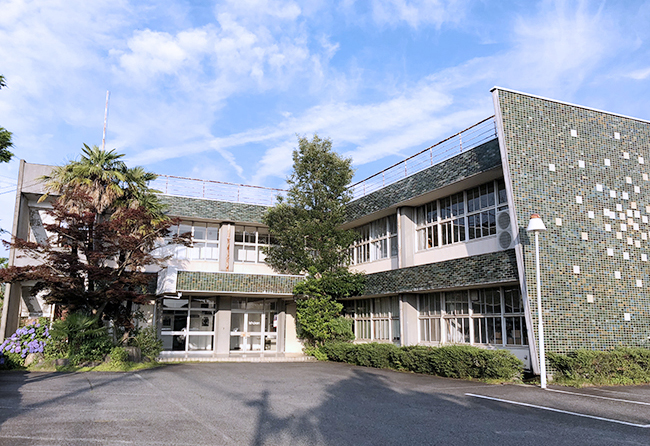 Tajimi City aims to promote our regional ceramics culture, « Minoyaki" , to the world and to become a city where people involved in the ceramics industry and young people aspiring to become ceramic artists gather.
[History of the region]
Tajimi City is part of the largest ceramics producing district in Japan with neighboring
cities, Toki and Mizunami is called Mino, and the ceramics produced in this area is called « Minoyaki" or Minoware. "Minoyaki" consists of a wide range of ceramics which includes mass produced tableware, tiles, to traditional tea bowls and ceramic artistic practices. The history of the « Minoyaki » starts at the beginning of the 7th century. Since then, kilns have been firing ceramics for over 1300 years.
[Overview of Ishoken]
Ishoken (Tajimi city pottery design and technical center) was established in October 1959, transferring operations from the Minoyaki Overglaze and Enamel Decoration Research Center.
Currently, 13 staff members, including two members of the IAC (NAKASHIMA Harumi and YAMASHITA Naho), are making use of their expertise in ceramics to support the local industry and educate Japanese and International aspiring ceramicists.
Around 1000 students have graduated our ceramic curricula since the first graduates from March 1960 and now are active as ceramic artists and designers. We also have been accepting
international research students.
In terms of industry support, we have contributed to the development of the local ceramics industry by providing design and technical support. Besides Minoyaki's long history and tradition, the 1st International Ceramics Festival Mino, was held in Tajimi in 1986. Many works were submitted from countries all over the world. Since then the Festival has been held every three years with the theme of « From You, From Now, From Here. » Since the beginning, 25 graduates of Ishoken have won various prizes including the grand prize.
Info