Martin McWilliam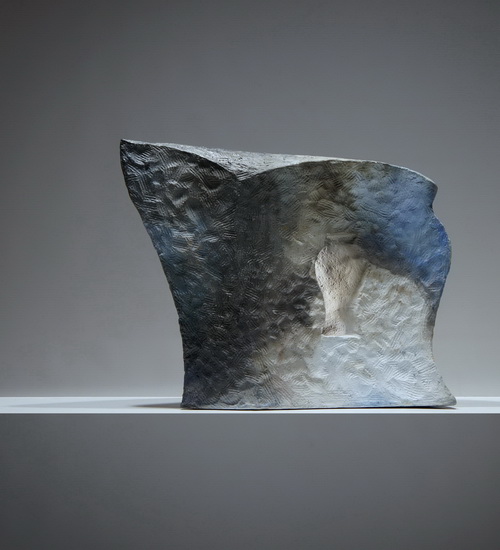 Clay – Water – Wood Fire – Space
The simple historic vessels that had inspired me to be a potter seemed out of my reach – the type of pot that was proclaimed beautiful in Japan over five hundred years ago.
From the early nineties I worked on the external image of a vessel – almost removing the third dimension creating a reversed « Trompe-l'œil" type of vessel.
It seemed in this space I was almost closer to the original than trying to replicate it.
Later the track led me to explore the interior of these archetypical bowls and jars.
In my most recent work -it is not the inner with which I occupied myself- but the core itself « the Shard ». Prepared surfaces are struck off after the firing with a hammer and chisel to reveal an archaeological – or even geological – looking « core ».
Info