Patricia Rieger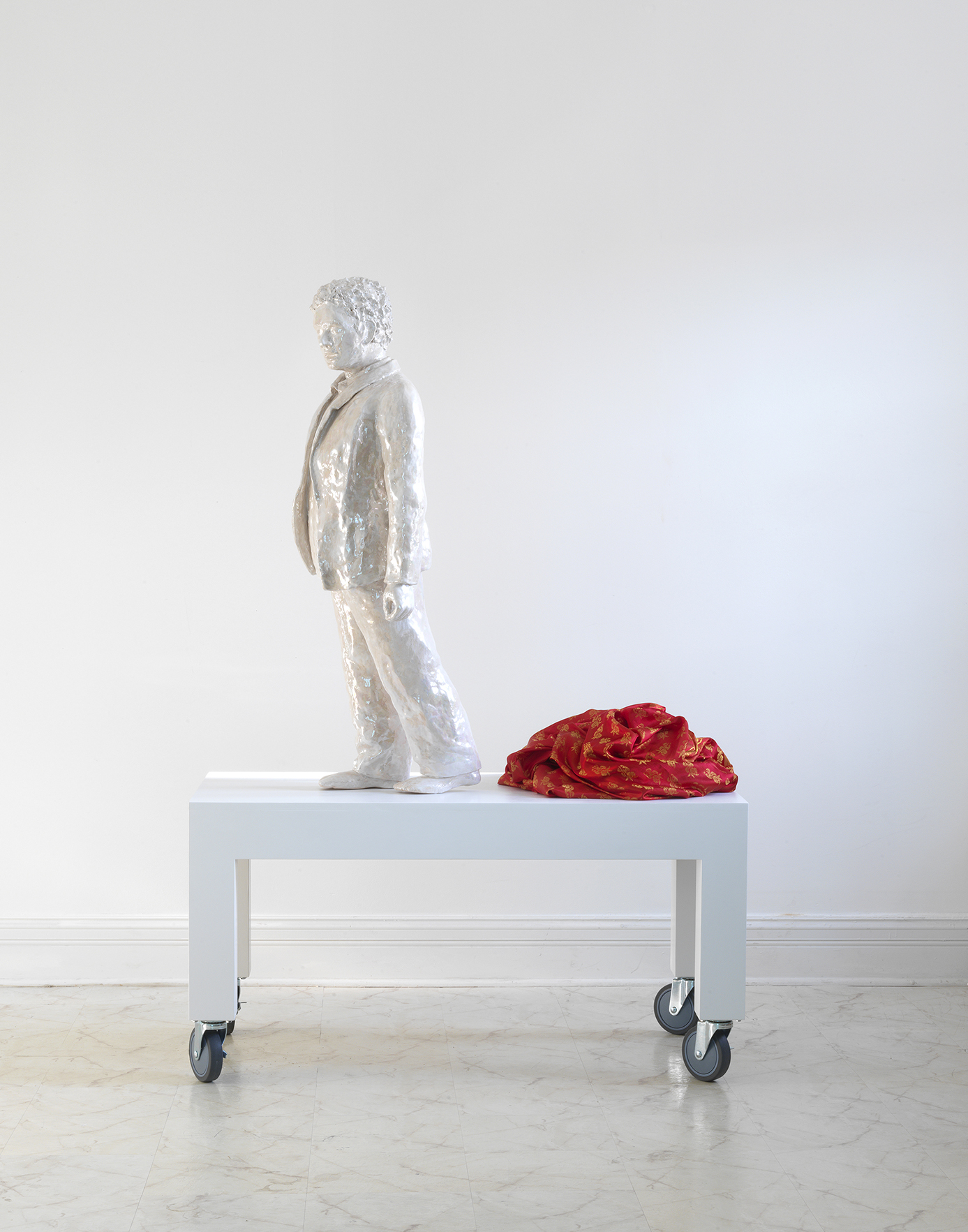 My sculptures and paintings contain seeming oppositions: quiet and movement, private and public, ordinary and extraordinary, spiritual and banal, pleasure and comfort to create tension and poetic propositions. The evocation of feelings, longing and passion using camouflage and metaphor is a strategy to construct situations that are unexpected yet specific, pursuing visual and emotional impact.
I am intrigued with the poetics hidden in the mundane and everyday. With a twist towards the absurd and theatrical, I isolate characters and spaces to suggest drama, maintaining ambiguity. The familiar is often at the edge of anxiety, immersed in a rich interior world that is at odds with the ordinary sphere that it inhabits.
Silence emphasizes the passionate desire for poetics and the ephemeral. Stillness provokes tension. Transformation takes place, in a place that is of the mind.
In the sculptures I stage characters as outsiders in situations that suggest that an event is about to happen. A gravitas seems to infuse the pose and space that the figures inhabit, as they become characters searching their thoughts, waiting.
As a counterpoint are the pieces titled 'Leopards'. In this series an excessive number of limbs, sometimes erotically displayed give reference to my interest in Tibetan and Indian sculpture. The explosion of gesture and color acts as a balance to the other work. The Leopards are more extroverted characters, a vehicle to express intense energy and emotion.
In the paintings the palette is muted almost black and white to emphasis the fiction and the timelessness of the scene.