Peter Lane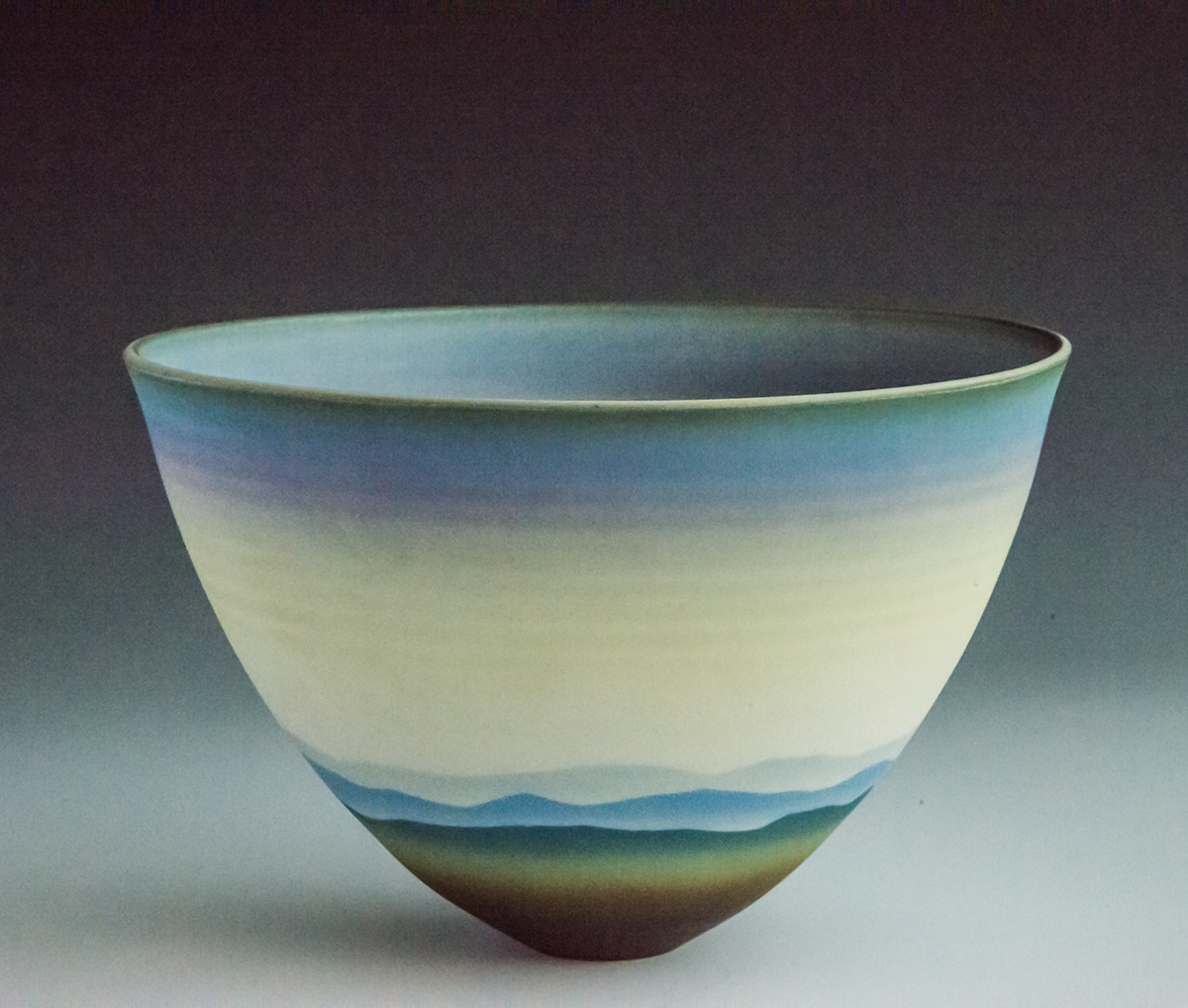 Born 1932. Studied at The Bath Academy of Art in Corsham before an extensive teaching career while continuing to develop own, individual work in ceramics and painting. Initially, vessel forms were produced and exhibited as individual pieces in earthenware and stoneware, but porcelain soon became the preferred medium. It's fine texture, purity and whiteness, encouraged exploring relationships between form and surface in a way that is more satisfying than with any other clay. To achieve harmony and balance in every piece; to express an emotional connection with the natural world; to create a sense of luminosity through colour observed in skies, sea and landscapes. Mountains, especially, have fascinated me since introduced to the Lake District as a student in the mid-1950s.
Widely exhibited in Europe, North America, Australasia, Asia and the Middle East: presented numerous lectures and workshops around the world. Judged or juried several international ceramic exhibitions. Works included in public collections around the UK, Australia, Belgium, Canada, Germany, Greece, Holland, South Korea and the USA.
Elected: Honorary Fellow of The Craft Potters Association of Great Britain; and of The Society of Designer-Craftsmen; Full Member of MAKE SouthWest (formerly The Devon Guild of Craftsmen).
In 1987, after more than thirty years of teaching in the UK and abroad, Peter resigned as Senior Lecturer/Fellow in the School of Education at the University of East Anglia in Norwich, to concentrate fully on his own creative work and writing books and articles about contemporary ceramics.
Publications include STUDIO PORCELAIN (1980); STUDIO CERAMICS (1983); CERAMIC FORM: Design and Decoration (1988 (reprinted 1990), enlarged edition (1998) CONTEMPORARY PORCELAIN: Materials, Techniques and Expressions (1995) followed by a completely new edition entitled CONTEMPORARY STUDIO PORCELAIN published in 2003 (with more than 365 full colour illustrations of works by 143 artists from 27 countries).
Info
Nom
Peter Lane

Activité
Artiste

Pays, région
Royaume-Uni