Sally Walk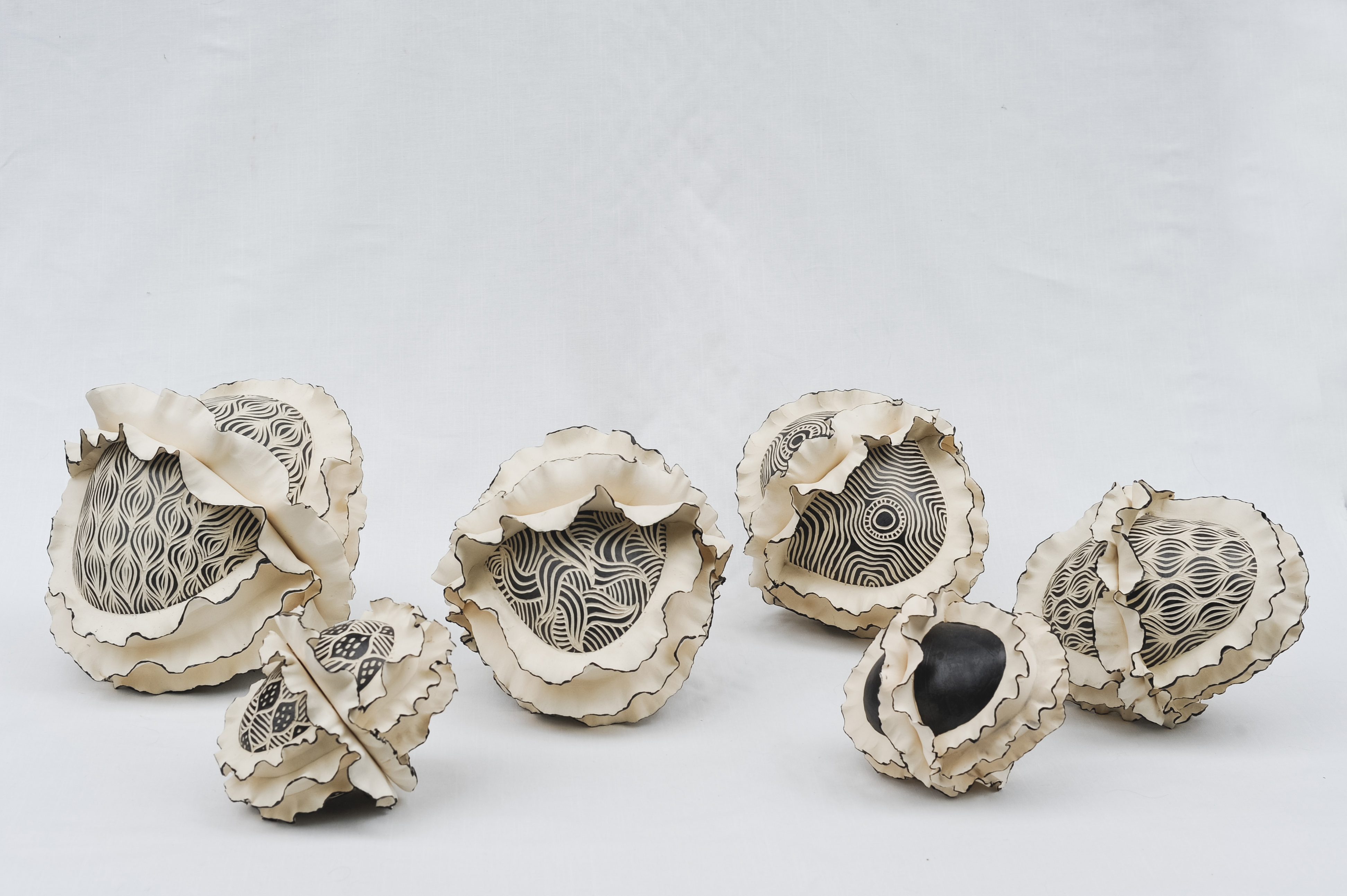 Sally Walk has a Bachelor Art (Ceramic Design) and a Post Graduate Diploma in Visual Art (sculpture) from Monash University in Australia.
Sally was selected as a resident artist at Taoxichuan International Studio in Jingdezhen China, Yingge Ceramics Museum in Taiwan, AIR Vallauris in France and the Seto Cultural Exchange in Japan. She has attended ceramics conferences in China, India, New Zealand, Taiwan, France and South Korea. Sally was selected to exhibit at the Tokyo Art Fair in Japan, Art Melbourne in Australia and the Florence Biennale in Italy where she was awarded the 'Lorenzo il Magnifico' (first prize for ceramics). She has exhibited her work all over the world in over 30 group and 10 solo exhibitions and is represented in numerous collections.
Sally is fascinated by human behaviour and she works in porcelain and stoneware to create unique and elaborate sculptures. Some are delicate with frilled edges and fine carved patterns, others are harsh and aggressive with spikes and heavy carved line. Her work resonates with cultural and historical references and is informed by a desire to highlight important yet complex social issues. Often presented in 'societal' groupings, Sally's works appear to belong together. The carved patterning is like a fingerprint, similar yet unique to each form. Some look as if they may open, but they don't. Perhaps they are the keepsakes of all the family secrets, held within a facade of the beautiful or harsh outer shell. Others are harsh and appear angry and are a reference to negative side of human nature.
Sally demonstrates an exceptional command of techniques, a profound understanding of materials and meticulous attention to detail. She uses these to construct work that is conceptual and poetic while being well anchored in the materiality of clay, offering multiple and open ended narratives.