Steven Branfman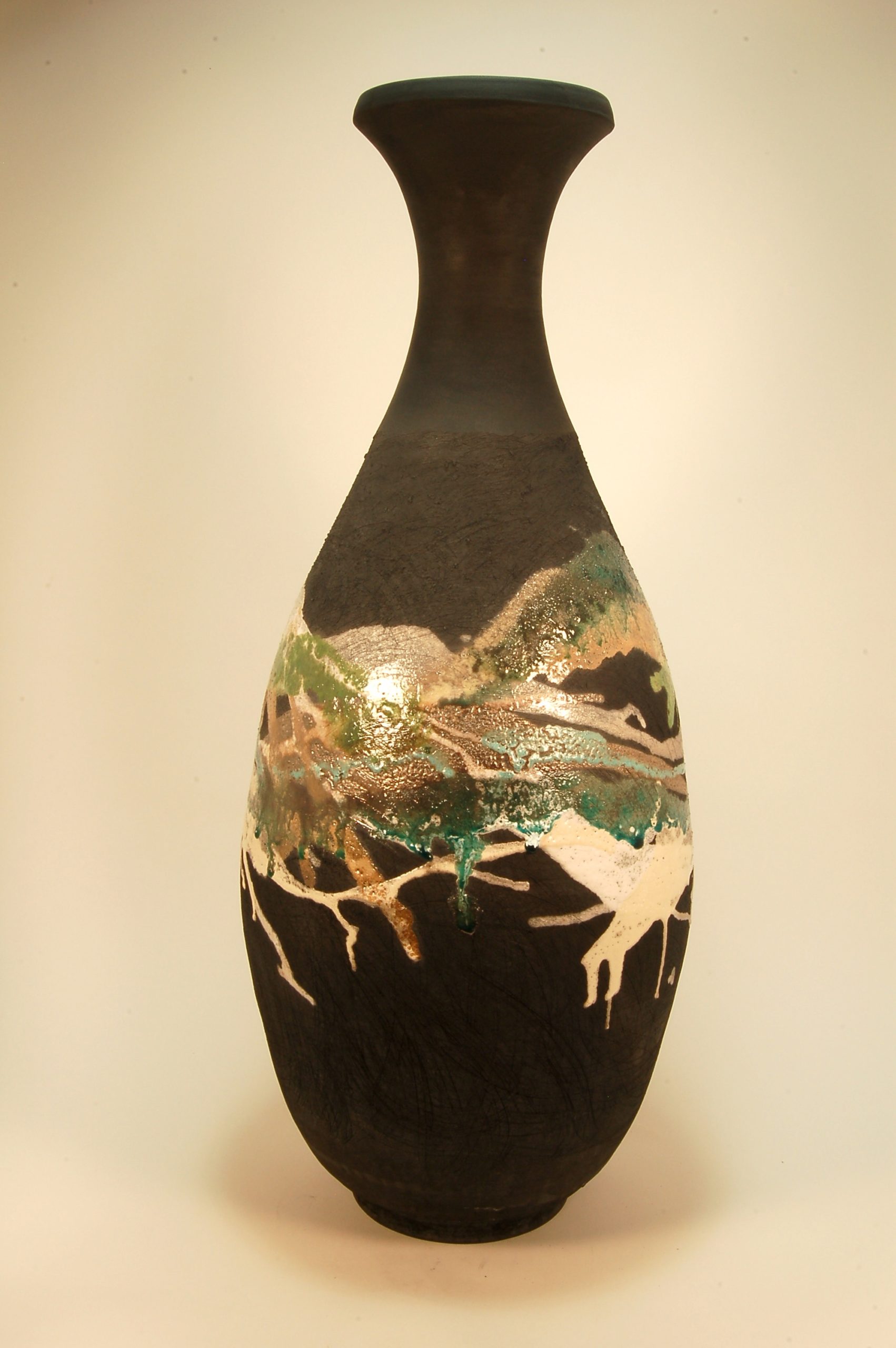 I am a maker of clay objects who is shaping it and imbuing them with my passion and desire to make the medium sing. I have been involved with clay full time since 1975, making, teaching, writing, and operating my studio. My work derives from a tradition of functional vessels. My choice of shapes and the wheel-throwing methods I use comes from the concept that pottery forms have a volume and are formed from the inside out and the bottom up with the interior negative space defining the outward appearance.
Surfaces define the shape with textures that expand and grow during the forming process. The surface of my pots are a skin that defines and communicates what lies beneath. I'm influenced by my observation of the visual images and tactile objects around me: rock faces, landscapes, tree bark, raw earth; the colors of sand, sky, oceans, sunsets; the patina of copper; lava rocks, worn concrete sidewalks, the green mold that grows on shingles and fence posts; grass, moss, coral, man-made surfaces and more.
I am inspired by the connection that my son and I had through our common bond of this earth bound, plastic, expressive material that is underfoot and that so many people take for granted. I am inspired by the ability to speak through the language of clay that Jared and I naturally and fluently shared with each other.
I work and teach from my studio in Needham, Massachusetts and I teach at Thayer Academy in Braintree, Massachusetts. I have been blessed to have my work as a clay artist, teacher, and writer, known internationally. I have written five widely distributed books on Raku and the business of clay. My work has been exhibited widely in museums, galleries, and public spaces. It resides in many public and private collections, museums, corporations in the US and internationally.
I speak the language of clay and Raku is my dialect.
Info