Carlos Runcie Tanaka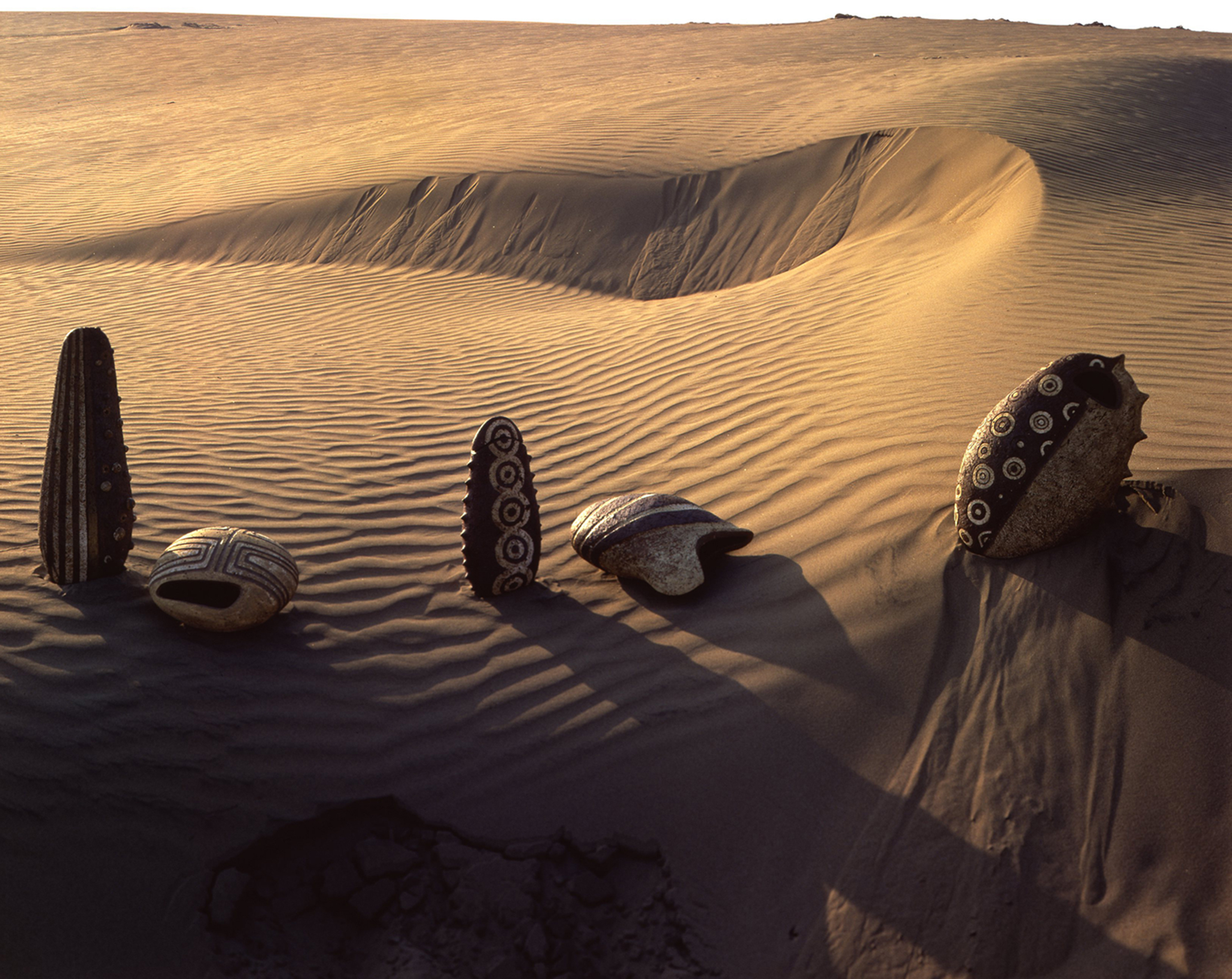 A one-time philosophy major at the Pontificia Universidad Católica del Peru, Carlos Runcie Tanaka chose instead to dedicate himself to the art of pottery making, undertaking studies in Brazil, Italy and Japan. He has held solo exhibitions in Latin America, the United States, Japan and Italy, and has participated in collective exhibitions in Peru and abroad, representing his country in contemporary art exhibitions such as the 3rd and 5th Havana Biennial (1991 and 1994); the I, II, IV and V Bienal Barro de América, Caracas, Venezuela (1992, 1995, 2001, 2004); the I Bienal Iberoamericana de Lima, Peru (1997); the 49th Venice Biennale (2001); the 8va Bienal de Cuenca and the 26th São Paulo Biennial (2004); the São Paulo-Valencia Biennial Encuentro entre Dos Mares, Valencia y Sagunto, España (2007), the Primera Trienal de Chile (2009), the 12th Havana Biennial – Museo Orgánico Romerillo, Cuba (2015) and 'Perú en ARCO' ARCOmadrid 2019, Feria Internacional de Arte Contemporáneo, Spain. His work is in public and private collections such as the Museum of Fine Arts Houston (MFAH), the Art Museum of the Americas (AMA) in Washington, D.C., Museo de Arte de Lima (MALI), Museo de Arte de San Marcos, Lima and Museo de Arte Contemporáneo MAC Arequipa.
His art has fed upon very early interests developed in life such as biological science, archaeology and geology. In the mid-eighties his interest in installation art expanded his vision as a ceramic artist incorporating meanings and a wide range of cultural allusions through the use of origami, paper, glass and new media such as video. A renewed quest for answers to issues of identity and history has galvanized his artistic process.
Since 1978 runs a pottery studio in Lima, where he creates ceramic objects and functional pieces made from stoneware and local clays.
Info