Museo Ceramica Manises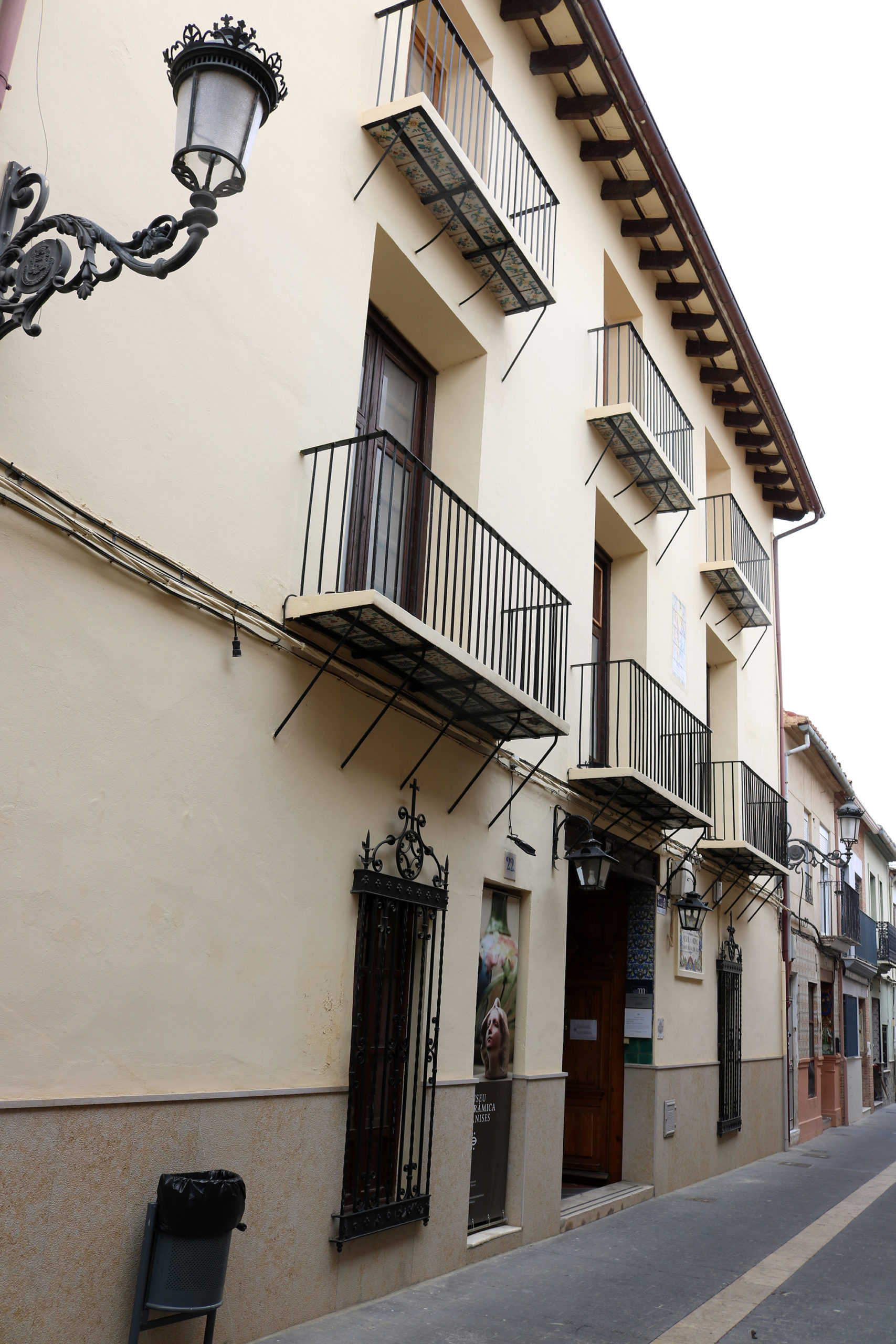 The Manises Municipal Museum of Ceramics was founded by the Manises Town Hall in 1967 and installed in an 18th-century house bequeathed to the city by Pilar Sanchis Causa and José Casanova Dalfó. The museum's collection was started with the pieces included in the donation of the aforementioned house and they marked the initial stage of the museum.
Over the years, the MCM has evolved in many ways. Its holdings have increased considerably following criteria of specialization and representativeness, which made it possible to form a collection that covers each of the periods which ceramic production in Manises has gone through during its more than 700 years of continuous activity.
Currently, the MCM has a ceramic heritage of more than 5,500 pieces mainly produced in Manises, with a chronology that ranges from the 14th to the 20th century, plus a set of almost 1,400 tools and utensils used in the manufacturing processes and ceramic decoration typical of the town.
Since 1972, creative contemporary ceramics from the celebration of the Manises National Ceramics Contest, in the first place, and the International Ceramics Biennial, subsequently, have been regularly added to the collections, as all the award-winning works in the different editions become property of the Town Hall of Manises and have their place in the Museum, which provides the ideal location for their conservation, exhibition and dissemination.
Since 2013, a turning point has been marked by focusing the objective of the MCM on adapting to the new demands museums have to deal with as to the recent needs of their visitors. Consequently, it seeks to offer a greater contextualization and a more didactic interpretation of the collection in order to transmit the essence of its message in an effective and attractive way. Likewise, it organizes activities that aim to involve the community and is at present working long term on new facilities, thanks to the acquisition, by the Town Hall, of a building attached to the Museum. This initiative will make it possible to review both the function of the museum and the revision and adaptation of its exhibition discourse to new social needs.
Info