Norma Rodney-Harrack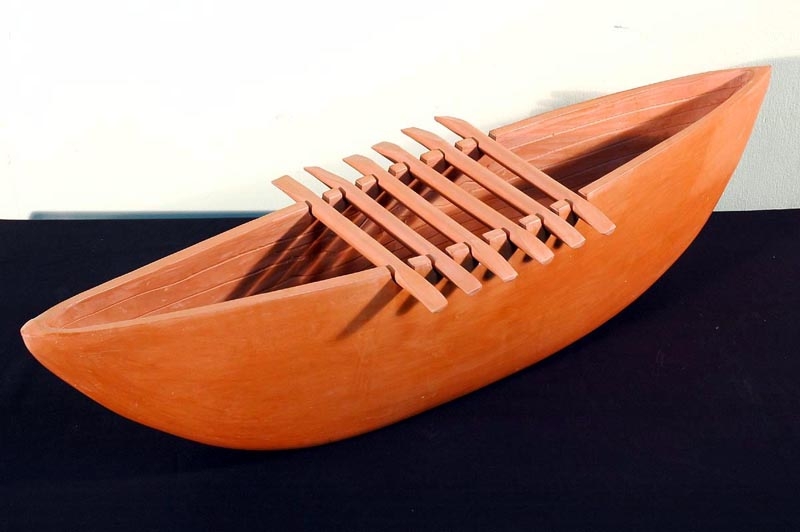 Norma Rodney Harrack, ceramic artist, lecturer and writer. Graduate of the Edna Manley College of the Visual and Performing Arts and the University of the West Indies (Mona) – is recognized as one of the outstanding ceramic artists in Jamaica.
A Member of the International Academy of Ceramics (IAC/AIC – since 2000)
Awards:
• Gold Medals in the Jamaican Festival of Arts
• Silver Musgrave Medal from the Institute of Jamaica for her outstanding contribution in the field of ceramics
• Recipient of the Aaron Matalon Award in the National Biennial of the National Gallery of Jamaica, for Fine Art
• Ceramic Work featured on a special issue of Jamaican postage Stamp
• Inducted in the Caribbean Hall of Fame for Excellence (Visual Arts)
• Office of the Order of Distinction (OD) for Art by the Government of Jamaica
• Award of Excellence for contribution to art by the Kiwanis Club of New Kingston, Jamaica
• Recognized by the Chinese Potter's Association as one of the leading potters worldwide
• The Arts Foundation Award from the Arts Foundation of the Edna Manley College
• The 'Doctor Bird Award' for Fine Art
• 70+ Outstanding UWI Women, Institute of Gender and Development Studies, UWI.
Exhibitions:
• National Gallery of Jamaica
• Zagreb-Croatia
• Faenza, Italy
• Burlington Art Gallery, Ontario – Canada
• Cairo – Egypt
• Frechen – Germany
• Ariana Museum, Geneva – Switzerland
• Athens – Greece
• Icheon – S/Korea
• Yixing and Fuping – China
• Riga – Latvia
• Paris – France
• Santa Fe – New Mexico
• Barcelona – Spain
• Taipei City – Taiwan
Publications:
• Numerous Articles published in Jamaica's Gleaner (weekly newspaper¬)
• Cecil Archibald Baugh -Dictionary of Caribbean and Afro-Latin American Biography. Oxford University Press, USA.
• Jamaican Taino Pottery
• Book Publication pending (UWI Press) Jamaican Ceramics, A Historical and Contemporary Review.
Collections: Numerous collections worldwide.
Info
名称
Norma Rodney-Harrack

活动
艺术家

国家,地区
牙买加