Mirta Morigi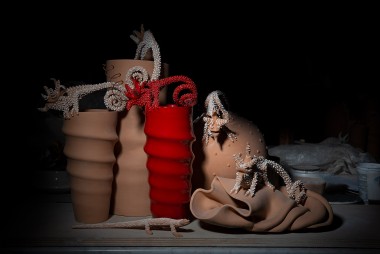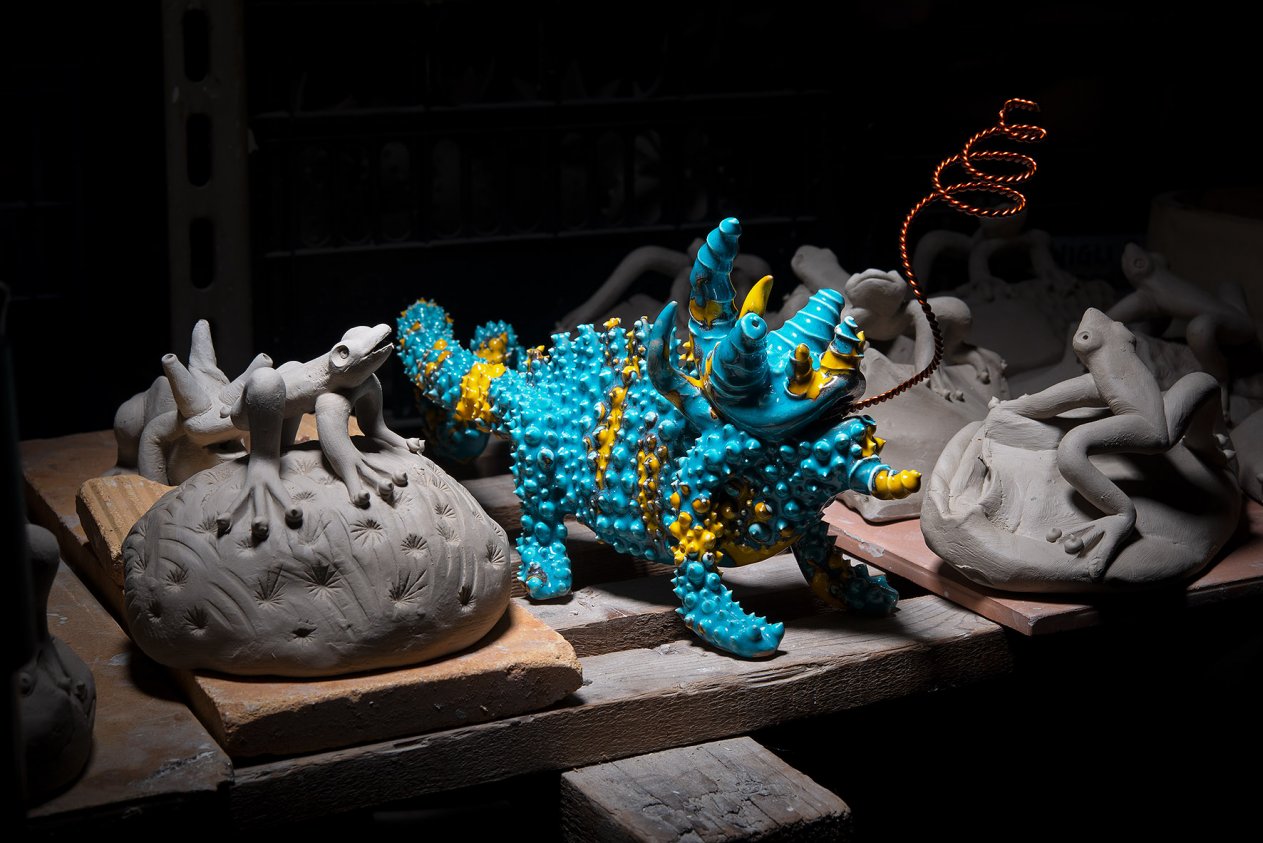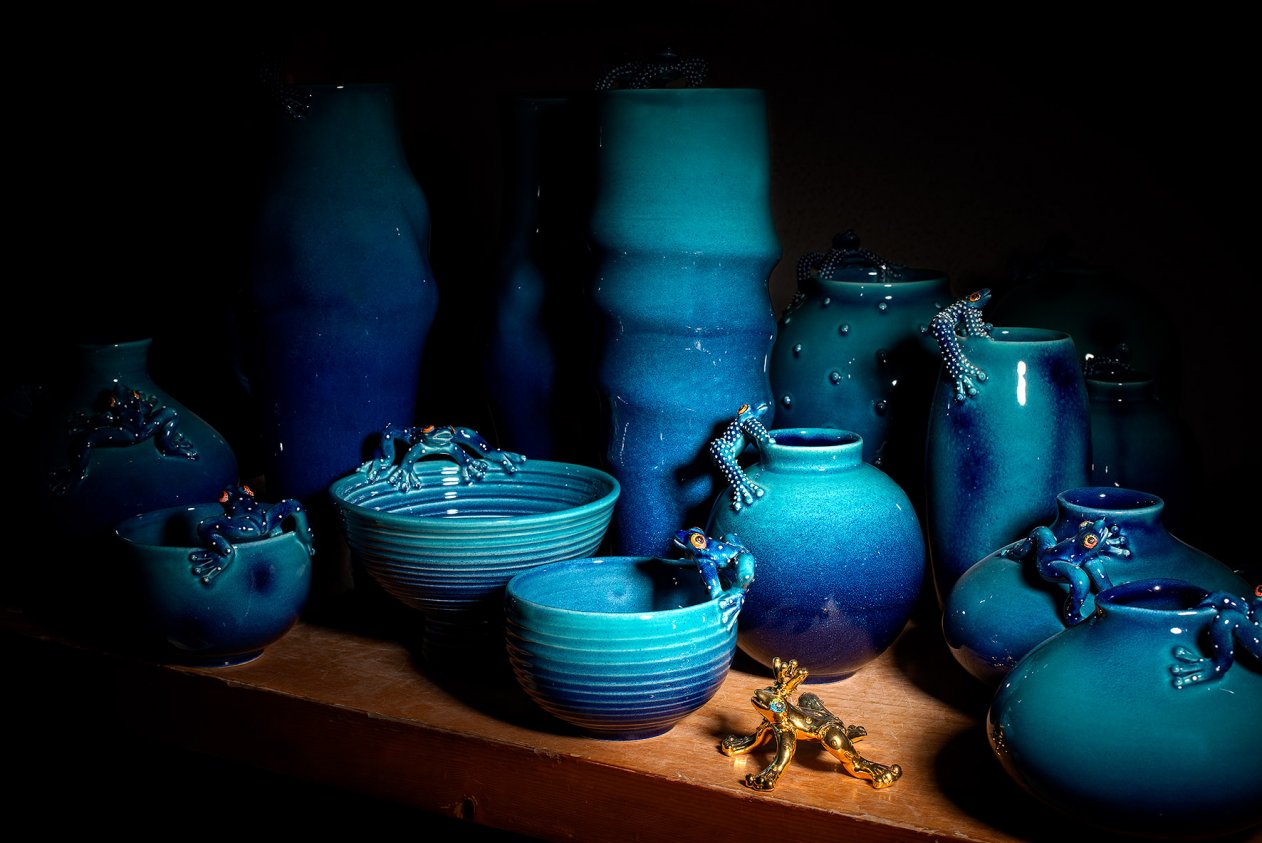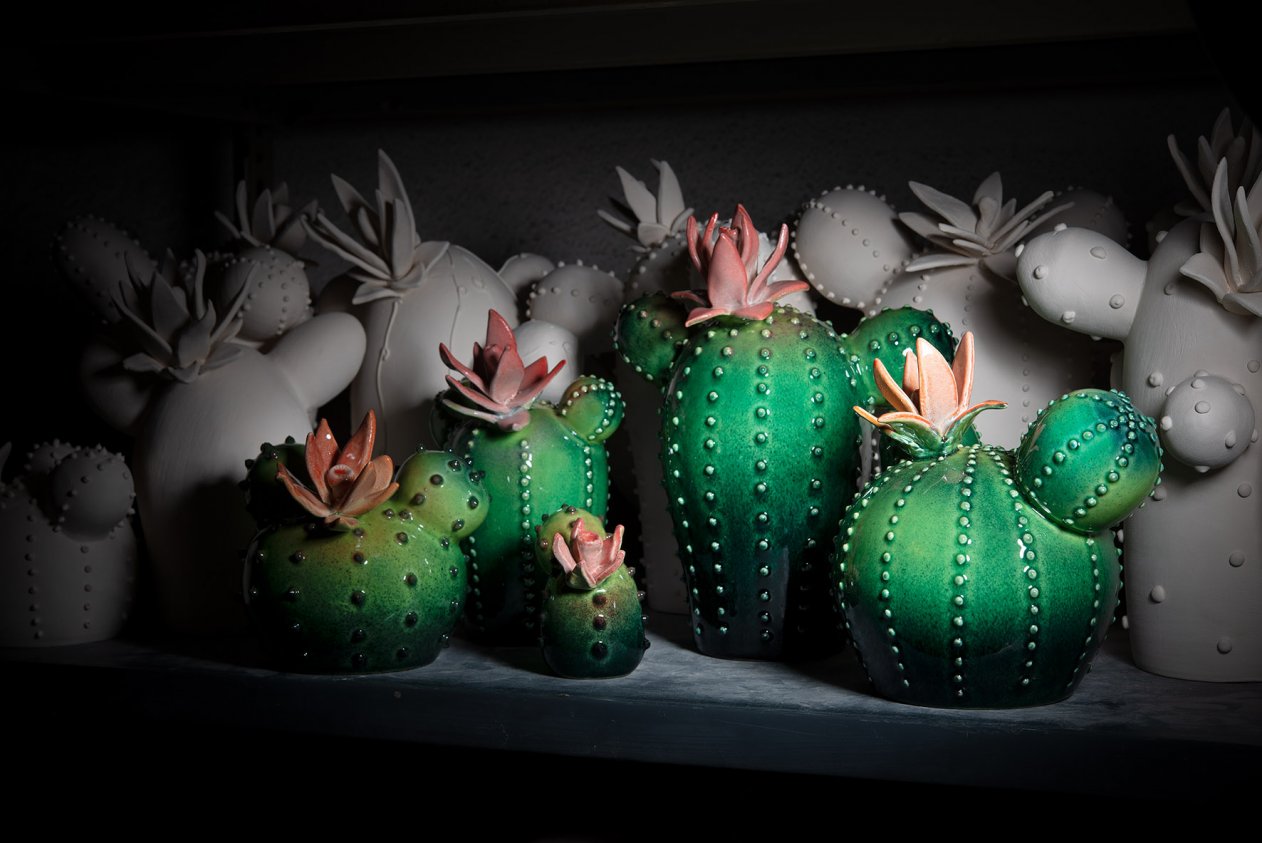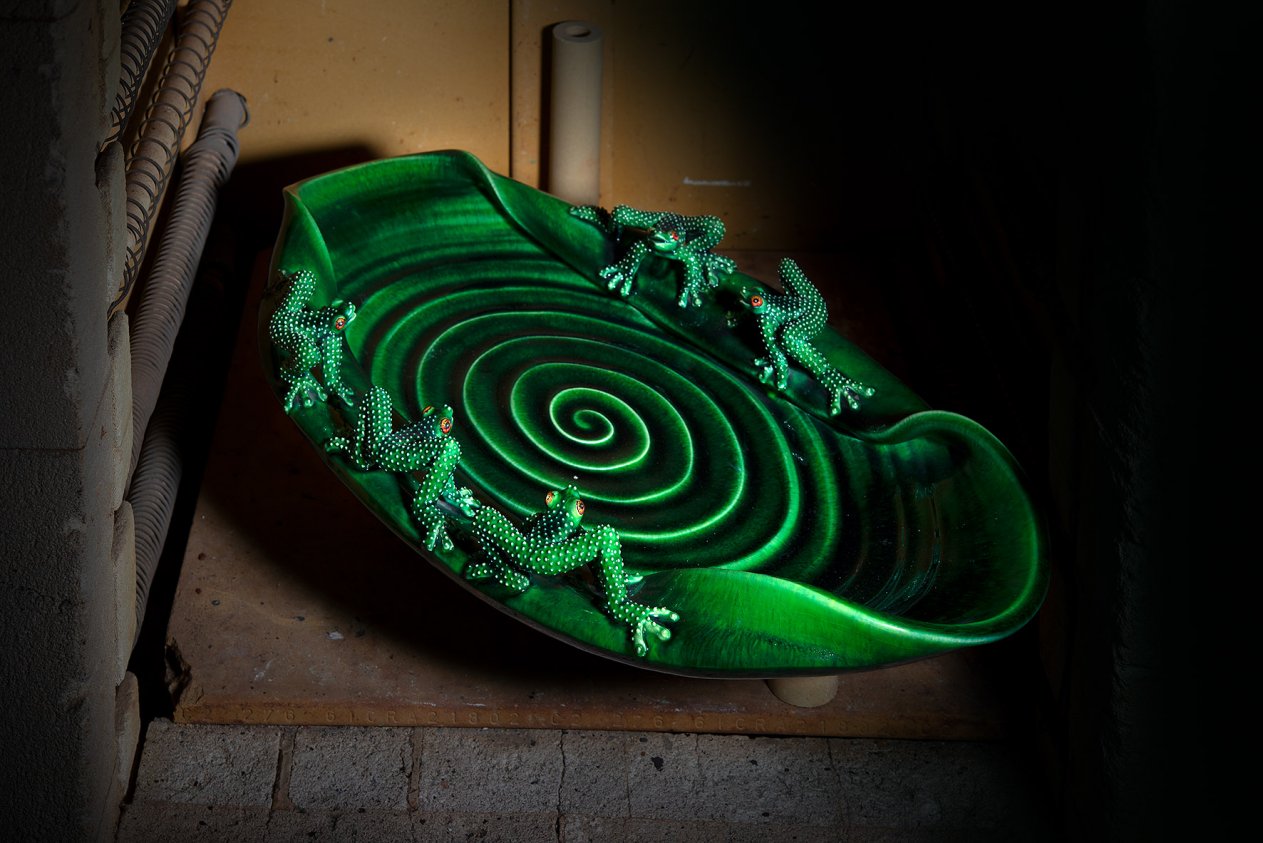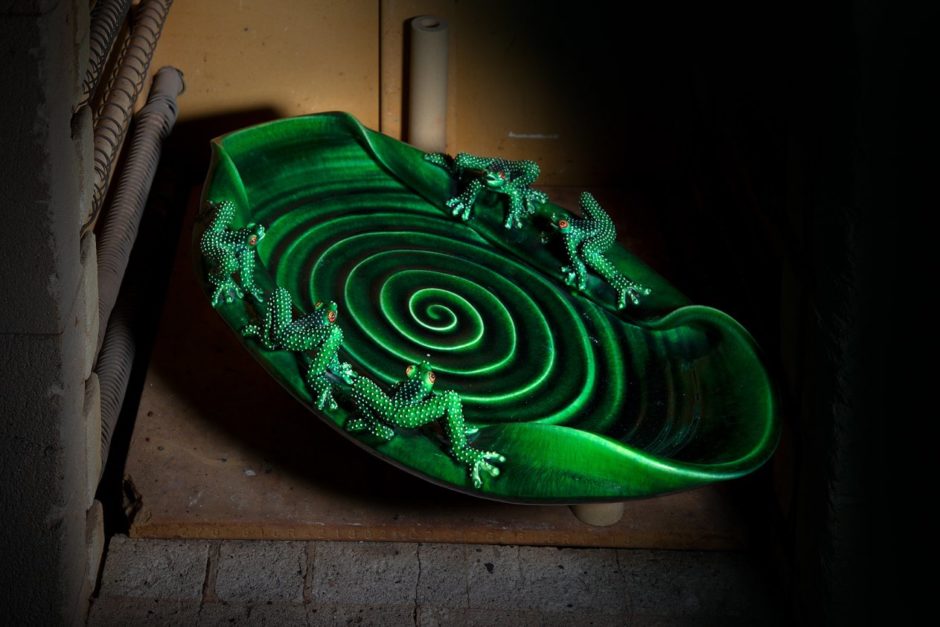 In recent years, her ceramics characterized by such delightful beasts has brought her into public and private collections around the world, from Australia to India, to China to Korea, to Japan.
"These trips to cities of ancient ceramics tradition known throughout the world of which Faenza luckily is part – says Mirta – has allowed me to hold workshops and conferences and to generate exchange technical and cultural experiences with teachers and students of ceramics, renewing and adding new ideas to my already magical craft. In addition, the magic is that every day I can learn a new technique and listen to what the earth, water and fire have to say in all languages, at last coming to a common language that is the language of ceramics. " Mirta
Mirta recounts these experiences with joy and excitement, which are part of her vocation. She has got an innate sensitivity to manipulate light, the alchemical synthesis of colors and dreamlike imagery, which takes an all woman team force to bring to life. A challenge that Mirta and her girls are capable of conquering every day.
Captivating, nonchalantly and allusive "iconografia"that, joined with the sheen of the glazes in a "crescendo" of lightened shades leads. Year after year, the *"Bottega Morigi" to unmistakable features: through her fairy-tales images. Mirta conveys the essence of her creativity avoiding, by means of a fantastic always-in-ferment artistic mood, the barren serial nature of a formula, by giving every single piece of art the preciousness of unique specimen.
*Bottega is a studio of Renaissance style, where the assistants of the "master" have been formed learning and working at the same time, a study open to other artists to share and work with ceramics continuously.
Elisa Gradi