Ivan Albreht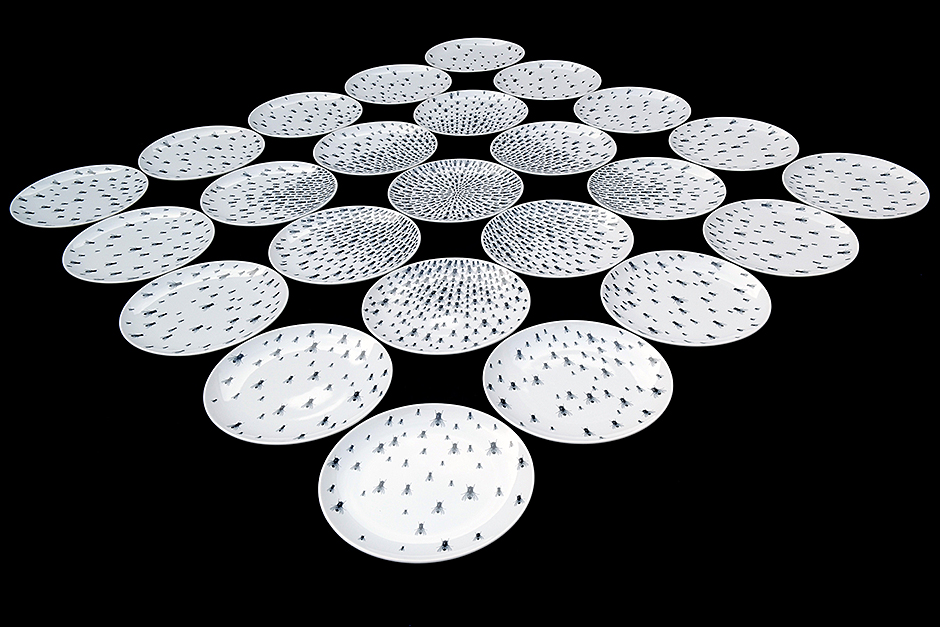 Bio
Ivan Albreht was born and raised in Belgrade, former Yugoslavia (present Republic of Serbia) where he graduated at the Academy of Applied Arts in Belgrade in 1997 and defended magisterial dissertation in ceramic sculpture in 2001. In 2004 he receives Master of Fine Arts degree from Southern Illinois University, Carbondale, USA. From 2005 to 2008 he has managed ceramics program at Monmouth University in New Jersey (USA). Since 2008, he oversees ceramics program at University of Miami (USA).
Albreht has participated in numerous exhibitions, including many major international competitions in contemporary ceramics since 1997. He exhibited in Austria, Belgium, Croatia, Denmark, France, Germany, Ireland, Italy, Romania, Serbia, Slovenia, South Korea, Spain, Taiwan, as well as across the United States. He participated in artist residency programs in Europe, Asia, and the United States. In 2007 he was awarded a Special Prize at the 4th World Ceramic Biennial in Korea (CEBIKO). He is an elected member of the International Academy of Ceramics (IAC/AIC) since 2009. He received the Florida Individual Artist Fellowship for the Visual Arts in 2012. His work is housed in public and private collections globally, including significant collections of contemporary ceramic art, such as New Taipei City Yingge Ceramics Museum in Taiwan and Icheon World Ceramic Center in South Korea.
As a visual artist primarily working in ceramics his work represents a broad range of interests and competence, ranging from objects to installations. His ideas and aesthetics have been shaped by big societal changes, from childhood and youth in socialist Yugoslavia, that later split as a country in nationalistic civil wars, though NATO bombing of Serbia and his native Belgrade in 1999, to living across United States since 2000. While his ideas and interests defer, one aspect remains constant, his interest in, and fear for, the present human condition.
Artist Statement
This work is a part of an ongoing series in which I explore decorative surface as a visual language. The visual play achieved with the singular motif used in a composition evolves as a contradiction. I substituted a basic visual element, a dot, with an image of a house fly. The fly has predominantly negative preconceived cultural connotations, while in fact, it is an insect that has a cleansing role as it helps with decay. As a dominant element, this "fly" appears in contrast to the compositions based on pattern and ornament. While I rely on decoration, inherit to the ceramic art, I offer an alternative take on it. Works I have created since 2019, and especially during pandemic, mostly belong to a series titled "Up-cycled". The title itself, challenges the notion of artistic value, and so does the process. The work is achieved on found objects that once held significant value based the level of craftsmanship and technology involved in their production. They were exclusive in their own way, but do not hold such purpose anymore being sold for a few dollars in thrift stores, or even trashed. My aim to is repurpose them by changing their appearance, and connotation. The use of energy, in terms of ceramics process, is reduced a single low fire. I am also not forming raw clay but rather repurpose leftovers of the consumer culture. This type of recycling challenges the notion of the creative process, as well as technical side of ceramics in terms of energy consumption.