Jane Perrymann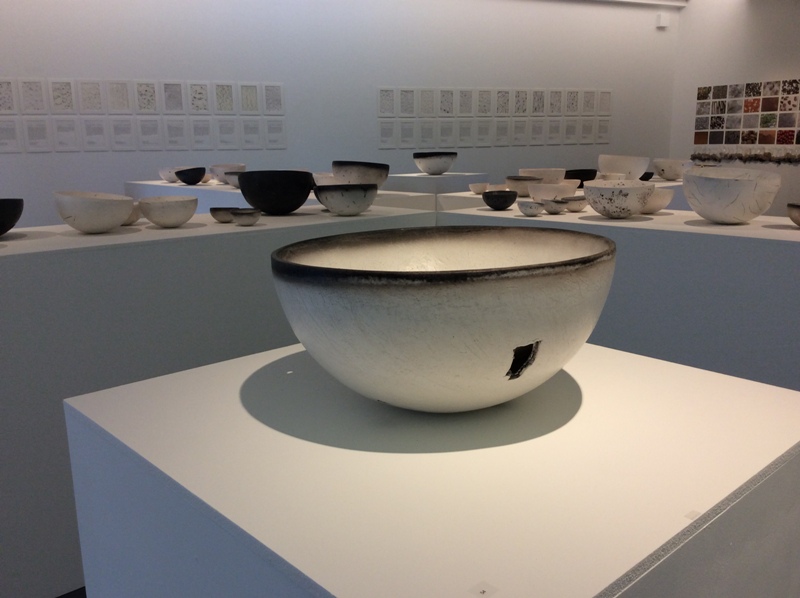 For many years my work has investigated abstract form through the vessel, taking inspiration from the traditional handbuilding, burnishing and smoke firing pottery techniques of Africa and India. This has developed into sculptural ideas which allude to the timeless vessel form as well as referencing contemporary urban structures such as buildings, walls and bridges. The sculptural work explores tension and balance where two forms are placed together as well as the ambiguity of weight through internal space (all work is double walled and hollow). The composite pieces are not static and invite interaction through repositioning their elements into new arrangements and compositions.
I exhibit internationally; my work has won awards at the Fletcher Challenge in New Zealand and the World Ceramics Biennale in Korea and is in both public and private collections world wide.
I combine studio work with writing; Smoke Fired Pottery (1995), Traditional Pottery of India (2000), Naked Clay (2004) and Smoke Firing Contemporary Artists & Approaches (2008) have all been published by A&C Black as well as translations into French and German. My film 'Pottery Traditions of India' was launched in 2013.
Recently I have combined the different aspects of my practise into a multi media installation called Containing Time bringing together ceramics, text, poetry, frottage, photography and sound. It has been shown in Boston MA 2015, then Sweden in 2016 and is presently touring the UK until 2018. A publication Containing Time has been published by the National Centre for Craft and Design.
Info