Adil Writer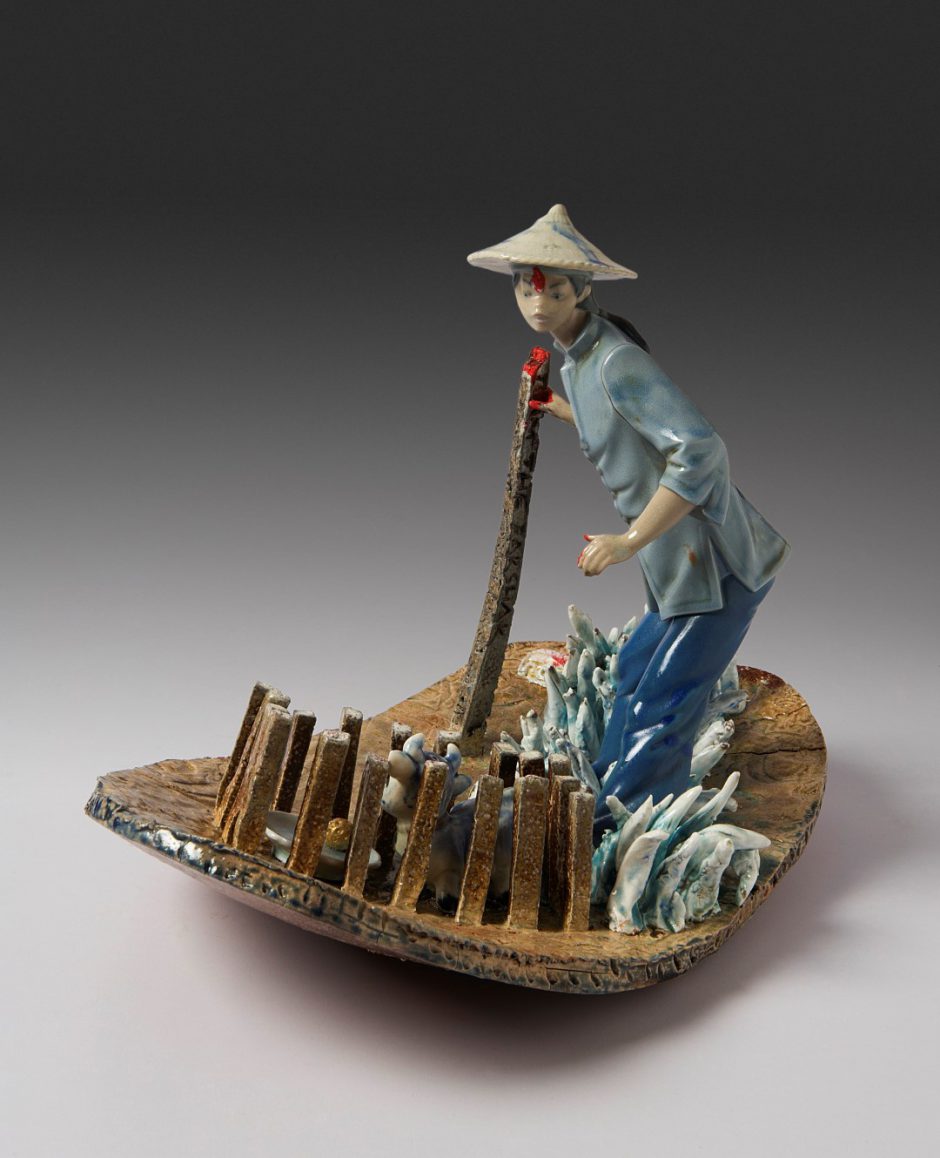 Writer's CV reads like a travel retrospective. Wander-lust is what he says takes him across the world for invited residencies, workshops and exhibitions. Adil is an architect with a Master's degree in architecture from the University of Houston, Texas. He worked in Bombay as an architect before reaching Golden Bridge Pottery to learn ceramics. Since 2000, he is a partner at Mandala Pottery in Auroville where he strikes a fine balance between making functional tableware and his own studio ceramic work which is usually soda/wood-fired. Mandala Pottery is currently one of the forerunners of handmade functional stoneware in India.
Writer's ceramics and large-scale unfired clay & acrylic paintings have been showcased at several solo and group exhibitions in Japan, China, India, Indonesia, Australia, Estonia, France and USA. In 2013, Writer was instrumental in arranging a residency for a group of 18 Indian ceramists to Fuping that led to their making works for the proposed Museum of Contemporary Indian Ceramics in China. Later in 2014, he organised a residency for another group to Korea.
At Shigaraki, Japan, Adil culminated his three-month invited residency with a solo show titled "Himitsu Te Uso". His works from Shigaraki were later exhibited at Gallery Art & Soul, Bombay, at a show "Secrets & Lies". He also featured in "Six by Six: Interpreting Craft in Gondwana", a path-breaking Indo-Australian show at the Australian Triennial in Canberra featuring three Indian and three Australian ceramists. This spirit of dialogue led to "In Collaboration" with celebrated artist, Laxma Goud, at Pundole Art Gallery in Mumbai.
In 2018, Writer curated Golden Sunbeams, an outdoor mixed media sculptural show in Auroville. He was also the curator of the South Zone at the recently concluded show, Porcelain, presented by Delhi Blue Pottery Trust, showcasing an array of Indian ceramic work in porcelain.