Ana Gomez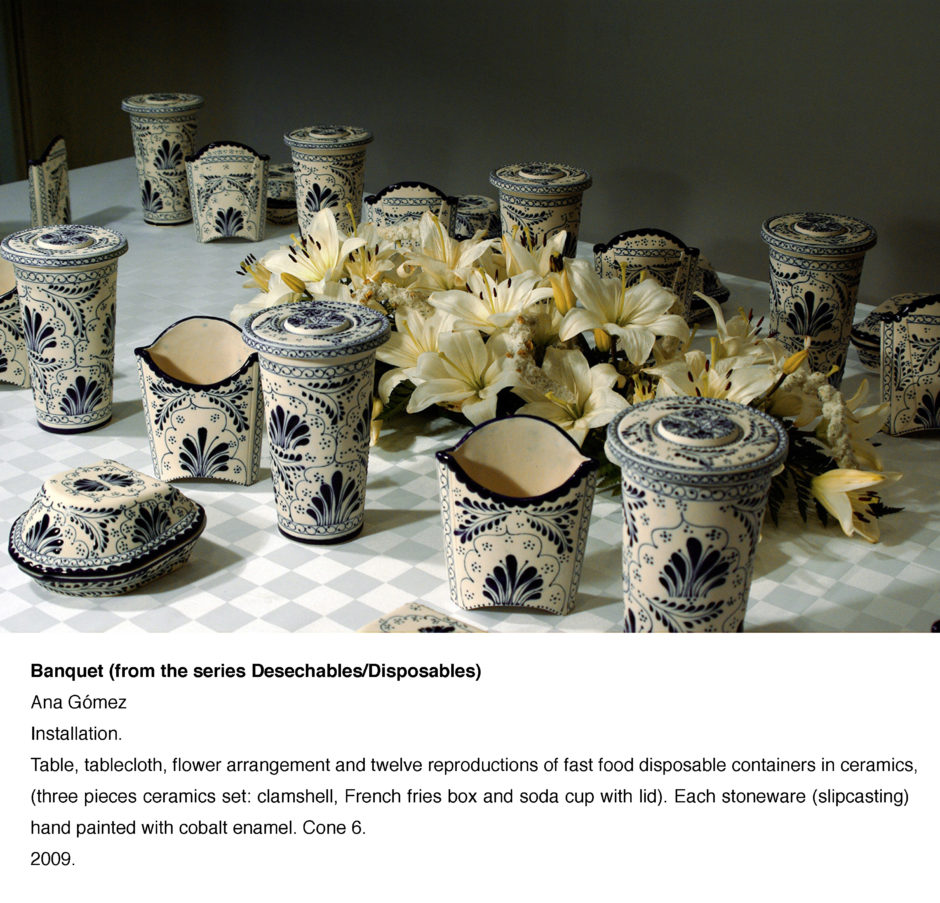 Ana Gómez (Saltillo, Mexico, 1973)
Visual artist, designer and cultural manager.
Her work, most of which is mainly done in ceramics, moves about contemporary arts' most influential references: mass culture and every day objects, by addressing issues connected to a globalized reality, the biased media and the relation between consumerism and mass communication, and transforming the essence of found objects as well as mass produced objects, inconspicuously revisiting Duchamp's readymades and Warhol's Brillo Box. Her work explores the transformation of art into an archeological witness of contemporary cultural exchange, as an invitation to think over the purpose of art itself and question social practices –like consumerism.