Ana Rocha da Cruz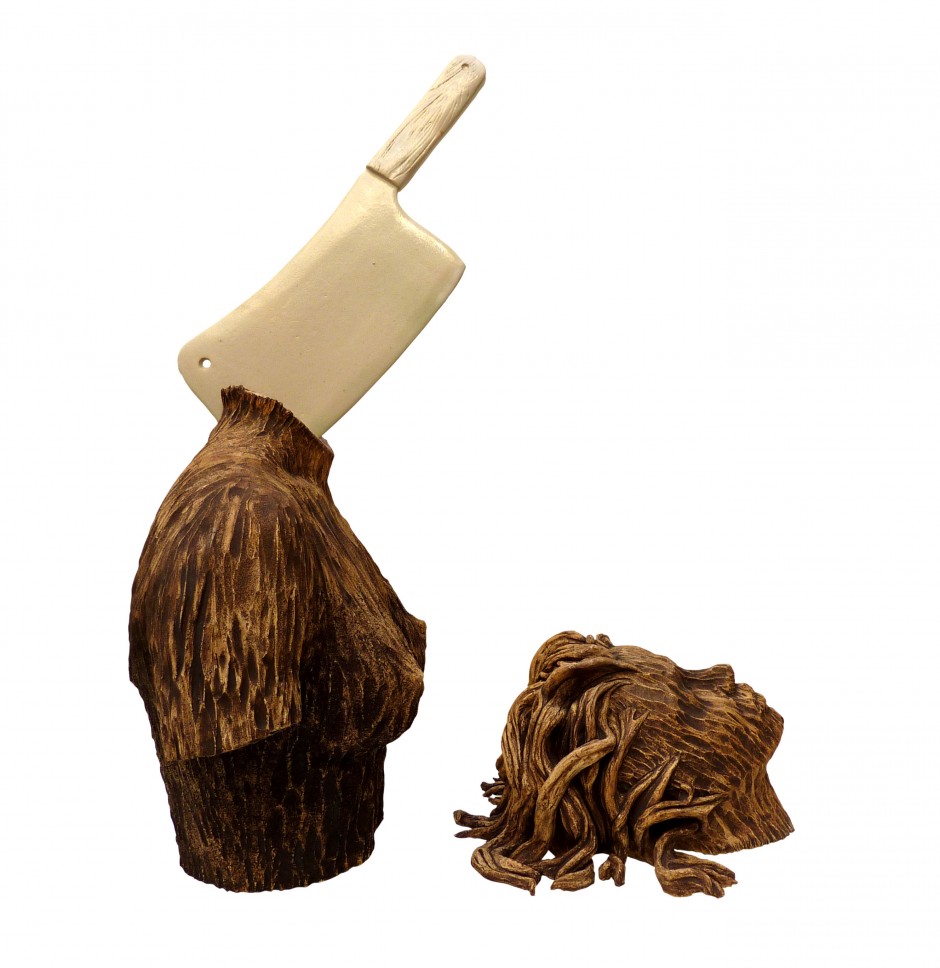 I am Ana Cruz, I am Portuguese and I am 29 years old. I started my work in ceramics over 10 years ago. It was in high school when I realized that ceramics would be the best way to express myself in a unique way. My works reflect a provocative attitude, which I believe is the way to best express my concepts.
In 2001 I started my degree in Painting at Fine Arts College of Lisbon University – FBAUL, specializing in ceramics painting technology. After I got the degree I became a member of the Investigation Centre and Studies of Artistic Ceramics at FBAUL, which gave me the technical and theoretic support to develop my ceramic projects. I have been using the Investigation centre facilities to work since then.
In 2010 I made an internship in Caulino's Ceramic gallery in Lisbon, which enabled me to know more about other artists' work and techniques.
In 2013 I made a course of Pottery Wheel in Miguel Molet atelier in Albelda, Spain.
During these years I have been involved in several exhibitions and contests, both individual and collective, having received a few awards. The most outstanding ones were a 3rd place in the Aveiro Ceramics Biennial, and an honorable mention at CERCO.
Since 2008 I have been working as a teacher of Plastic Arts at the Community Mental Health Association of Odivelas.
Info