Ana Rocha da Cruz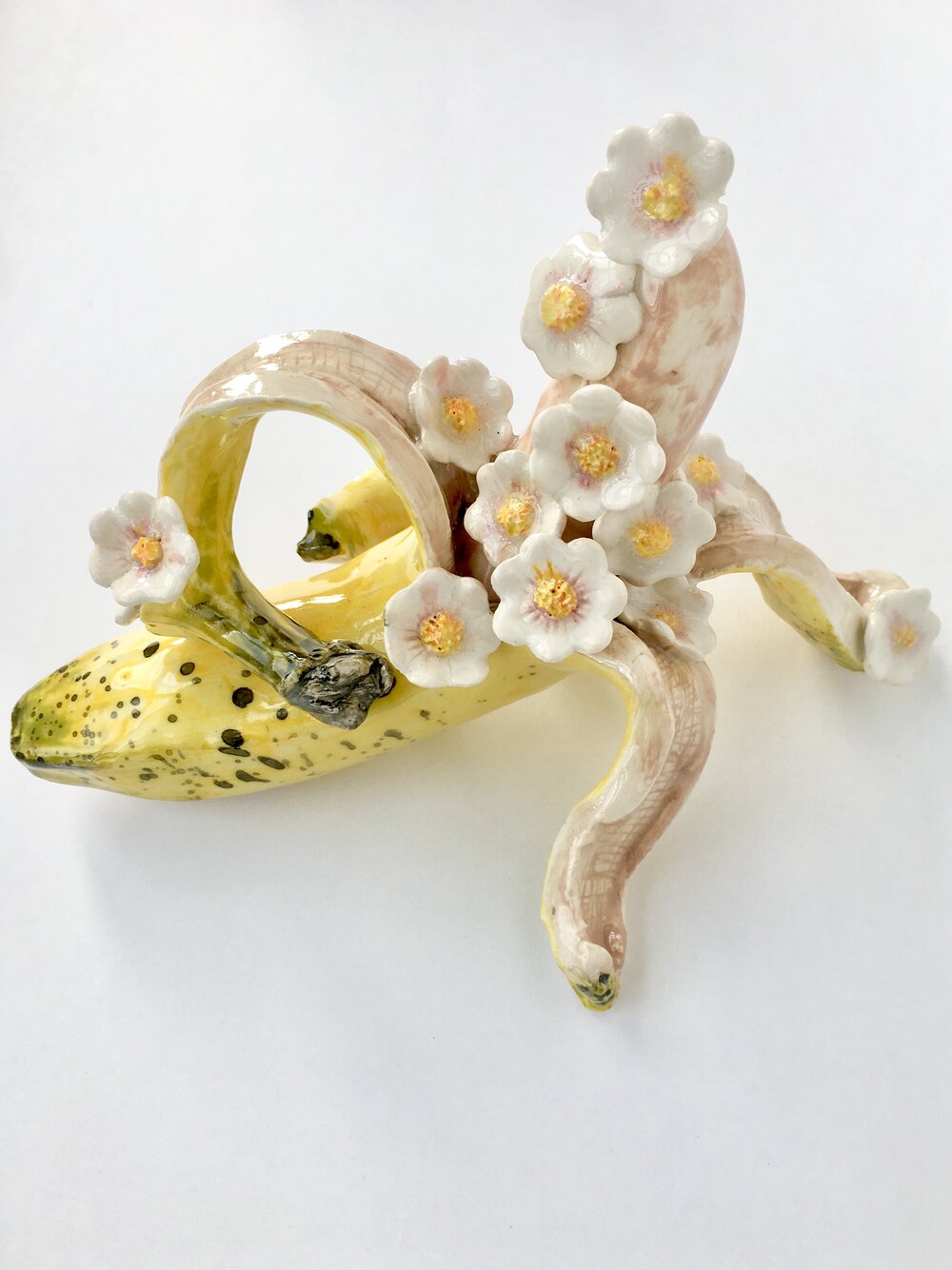 Ana Cruz was born in Portugal, in 1983.
Despite earning her MA in Fine Arts – Painting at the University of Fine Arts of Lisbon, Ana found herself very attracted to sculpture and ceramics for the very beginning of her college years. As such, she integrated an academic research program in ceramics and started developing her body of work in sculpture until 2015.
By this time, she established herself, along with her research colleague Maria de Betânia, as an artist duo that go by the name ana + betânia.
Since then, the duo has been exploring their shared imaginary with a beautiful mission: to elevate ceramics to new languages within the circuits of contemporary art.
Their studio locates in the charismatic Portuguese city Caldas da Rainha, a city historically connected to both traditional ceramics and ceramic industry.
Coincidentally or not, their work is often influenced by Portuguese popular ceramics… however, the concepts and issues brought up are far from traditional.
Conceptually, an analysis of the feminine it is proposed, using a surreal and humorous language which appeals both to tenderness and brutality. But not "The Feminine" as a somehow tangible political statement, but more as an almost existential feeling of being a woman.
« The work of the artist duo formed by Ana Cruz and Maria de Betânia (1983), provokes multiple readings. The direct appeal to technique, that mastery of the art of ceramics in its most artisan dimension (the one that underlies the classical decorative object as a product of an objective knowledge of the practice, evoked here with an unquestionable irony), enables it to be reborn, redeemed in purely perverse works: horror as a flowery centerpiece. Decorative ceramics take on a new meaning, becoming politically updated
and their connections with artisan work -that meticulous modeling of thousands of tiny petals and pistils- traditionally delegated to women, emerge with renewed vigor. » Javier Rubio Nomblot
Recent shows
2021: Solo Show TIERRA Carrasco Gallery, in Madrid
2021: Reliquary « The Walking Dead », Fox PT, Walt Disney.
2021: VOLTA Basel | 215 Elsässerstrasse Basel, BS, 4056 Switzerland
2021: ESTAMPA Madrid | Av. del Partenón, 5 | 28042 Madrid Spain
2020: "WILD FIRE", UNDERDOGS Gallery Capsule, Lisbon, PT.
Contests /Prizes
2017: 1rst Honorable Mention, CERCO, Zargoza, ES.
2014: 1st Prize, 17th Biennial of Esplugues, Barcelona, ES.
2011: Honourable mention, 10th Biennial of Artistic Ceramics, Aveiro, PT.
2010: Honourable mention, CERCO, Zaragoza, ES.
2009: 3rd Prize, 9th Biennial of Artistic Ceramics, Aveiro, PT.
Residencies
2015: Oficinas da Cerâmica e da Terra (Earth and Ceramics Center), Montemor-o-Novo, PT.
2012: "Muel Ceramics Alive" (residency and scholarship) at Escuela-Taller de Cerámica de Muel – with Rafa Perez and Miguel Molet -, Zaragoza, ES.
Info