Astrid Heimer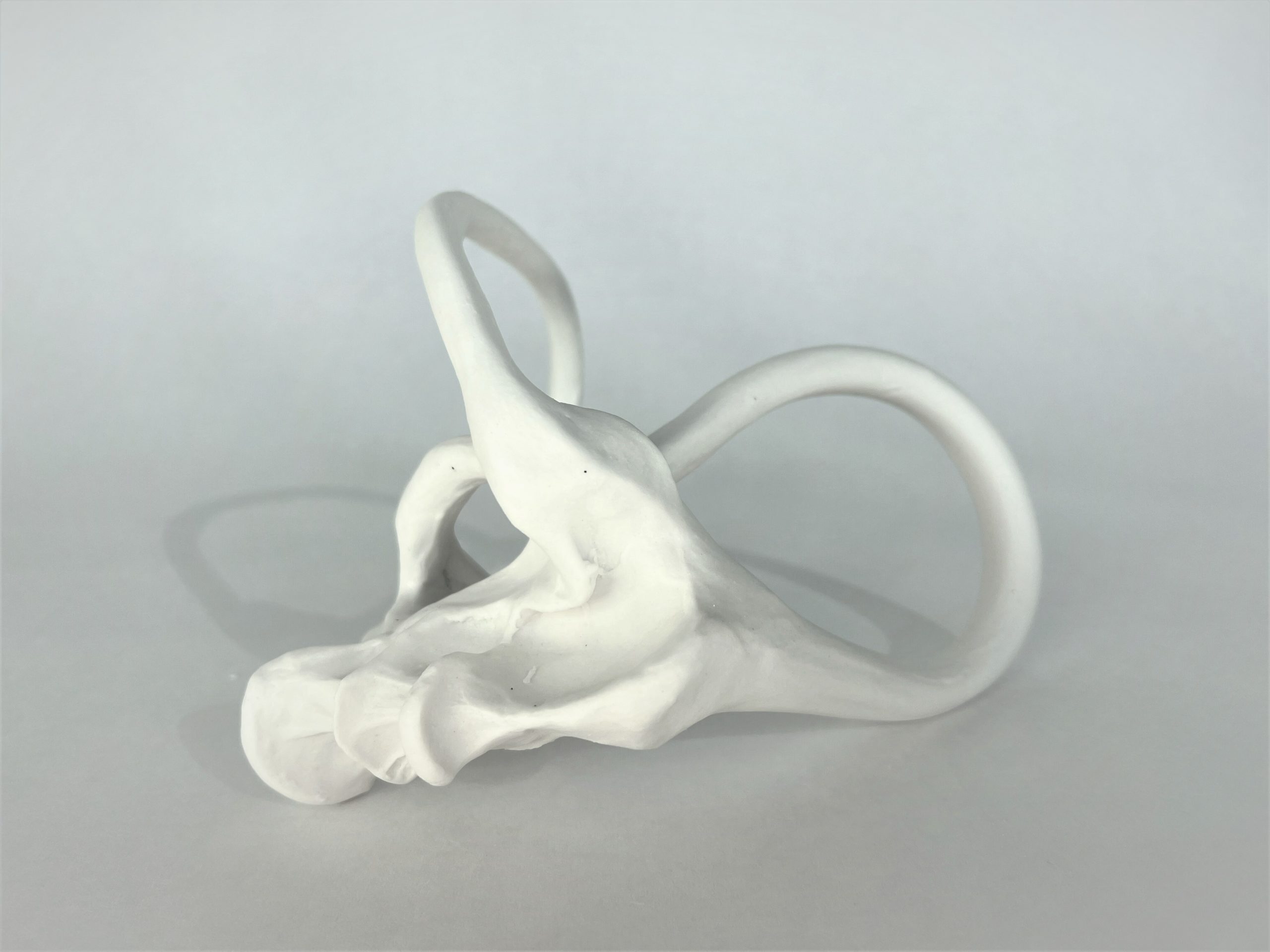 Traces from human forms, structures and movements are often seen in my work. The grip, as a starting point for exploration of forms is a central topic. The imprint of the grip in the plastic clay works as a human statement, and most of the sculptures are based on how the force of the grip creates structure and directions in the forms. By exploring interactions between positive and negative forms based on human forms, the sculptures simultaneously appear strange and familiar. Sometimes the drawn, spatial lines can be recognized as animal-like forms, or as motions in nature. The white, unglazed porcelain is chosen for some of the sculptures to make a contrast to the clay that firstly is plastic and soft. The other sculptures are fired with various techniques to create surface qualities from matt to shiny, and bright to earthy colors.
I work as an associate professor at the department for Produkt Design at Oslo Metropolitan University (OsloMet), Norway. In 2020 I defended my thesis (PhD), «Grip to get a grip of form. Concrete and abstract comprehension of form». The research is about form, how haptic perception, material engagement and embodied comprehension of form can supplement knowledge based on abstract form theories and visual perception. At OsloMet I participate in:
• The research groups: Design, Culture and Sustainability and Art – Practice – Research
• Craft Hub, a European project, part of the Creative Europe Program and focuses on crafts and cultural heritage in contemporary practice.