Maria Helena Saparolli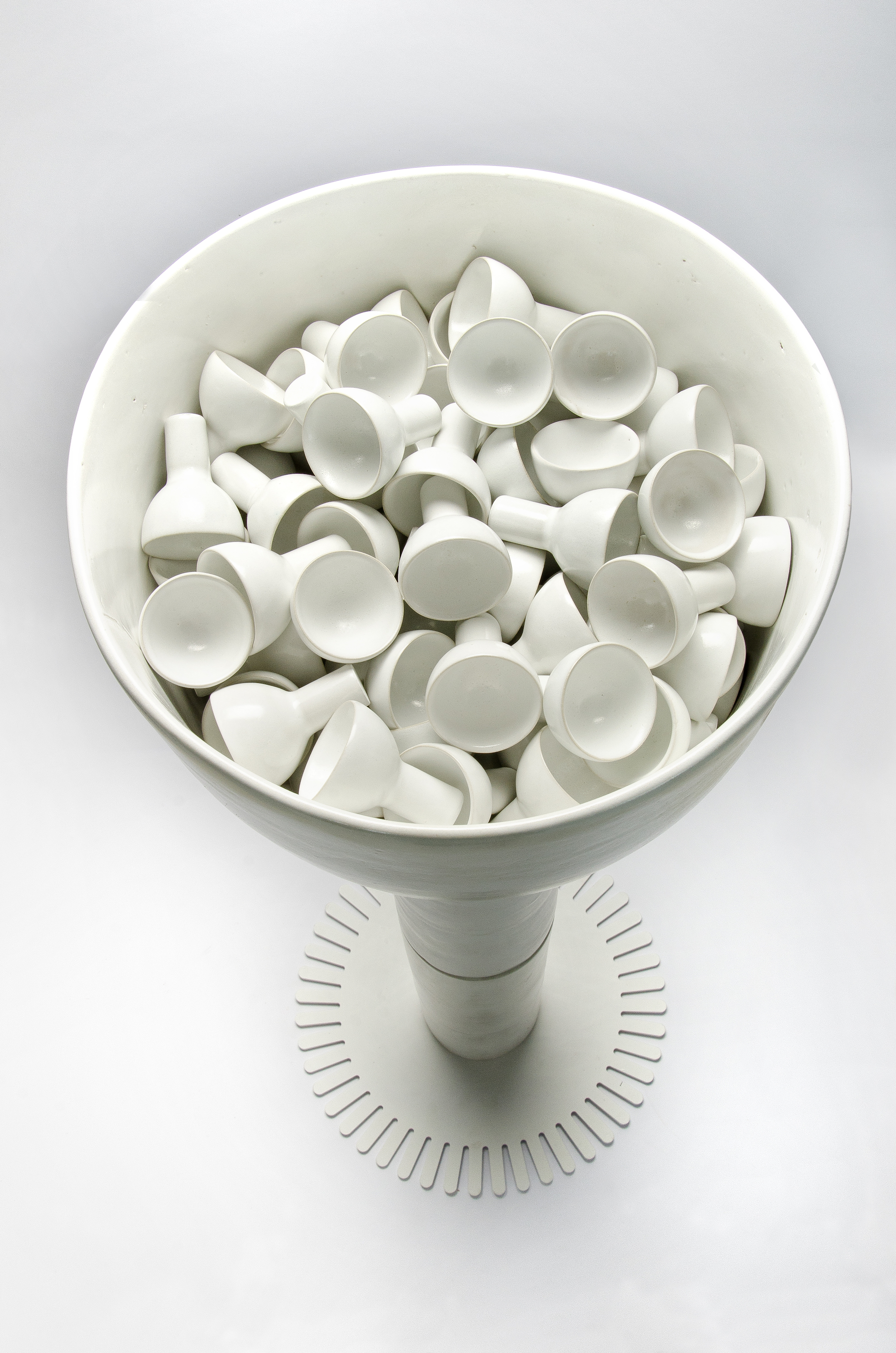 I am Maria Helena Saparolli, a Brazilian Ceramic Artist who lives and works in Curitiba, Paraná State.
My artistic journey involves a combination of elements repeated and grouped together. That's my way of creating context and making connec-tions. I'm constantly revisiting these same patterns and it's out of pure ne-cessity. By connecting "similar" elements I am able to show their difference, and by connecting "different" elements I can show their similarity. Duality and relativity are a constant in my work, and I love to explore it.
For example, when I use goblets in repeated patterns with simple shapes but enclosing endless possibilities, they are like individuals for me, some-times containers, sometimes content which are transformed according to my self-expression needs. I think my greatest source of inspiration and my motivation lies in the people, their behaviors and emotions. Often the marks and impressions I get from people or give them is what really matters to me. Human nature attracts my attention by revealing its conflicts, attempts, mis-takes, correct guesses, griefs, and above all, its mankind.
Passion is what drives me to choose ceramics as my preferred means of self-expression. I'm strongly connected to the labour involved and my work develops and is fulfilled by the contact with clay and its different colors and textures, by the long waiting hours to dry, and finally by the alchemy of mat-ter transmutation through fire. At such times I am convinced that ,as an artist, my true nature is of a ceramist.
Maria Helena Saparolli
August 2020
Info