Ming BAI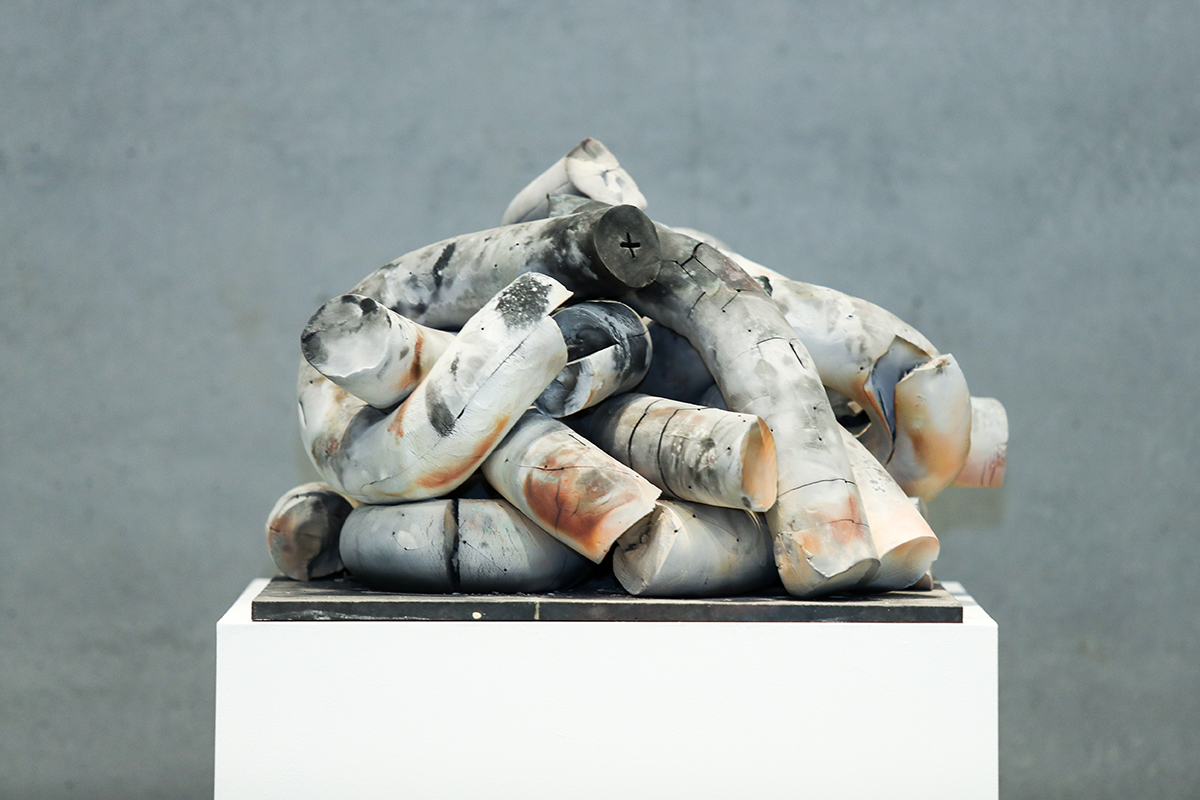 Bai Ming's pottery works are mainly in porcelain, involving containers, paintings, sculptures, installations and other ceramic art formats, including the individualized use of traditional techniques, the fusion of modern and contemporary artistic expression languages, and the reproduction of the oriental aesthetic realm.
His representative works include « Endlessness », « Lines of Water », « Between Ceramics and Stone », and the series « Great achievements like incomplete Serie », « The Secret Language of Spigots », « Form and Process », and « Superimposed Relationships », etc.
The rich appearance and implicit poetry of his art which is changeable yet possesses a consistent style, is extremely creative. Most of his works are inspired by natural elements such as reeds, vines, mountains, waters, clouds, etc., as well as the daily life of literati such as Taihu stone, oracle bones, and classics. After quiet philosophical and artistic refinement, the beauty of nature and the connotations of humanity are perfectly integrated.
In terms of artistic expression, the flexible use of pottery techniques such as overglaze, underglaze, shaping, carving, and burning pay attention to and dig deeply into the characteristics of materials, and study the relationship between changes in form, line, color, rhythm, space, and inner scenery. He sensitively captures inadvertent subtle states. From the initial « meditation » to the « entropy device » in recent years, the energy of materials and forms has been continuously explored and released, transcending time and space, and freely wandering between concrete and abstract, traditional and present, micro and macro.
Info