The European Ceramic Workcentre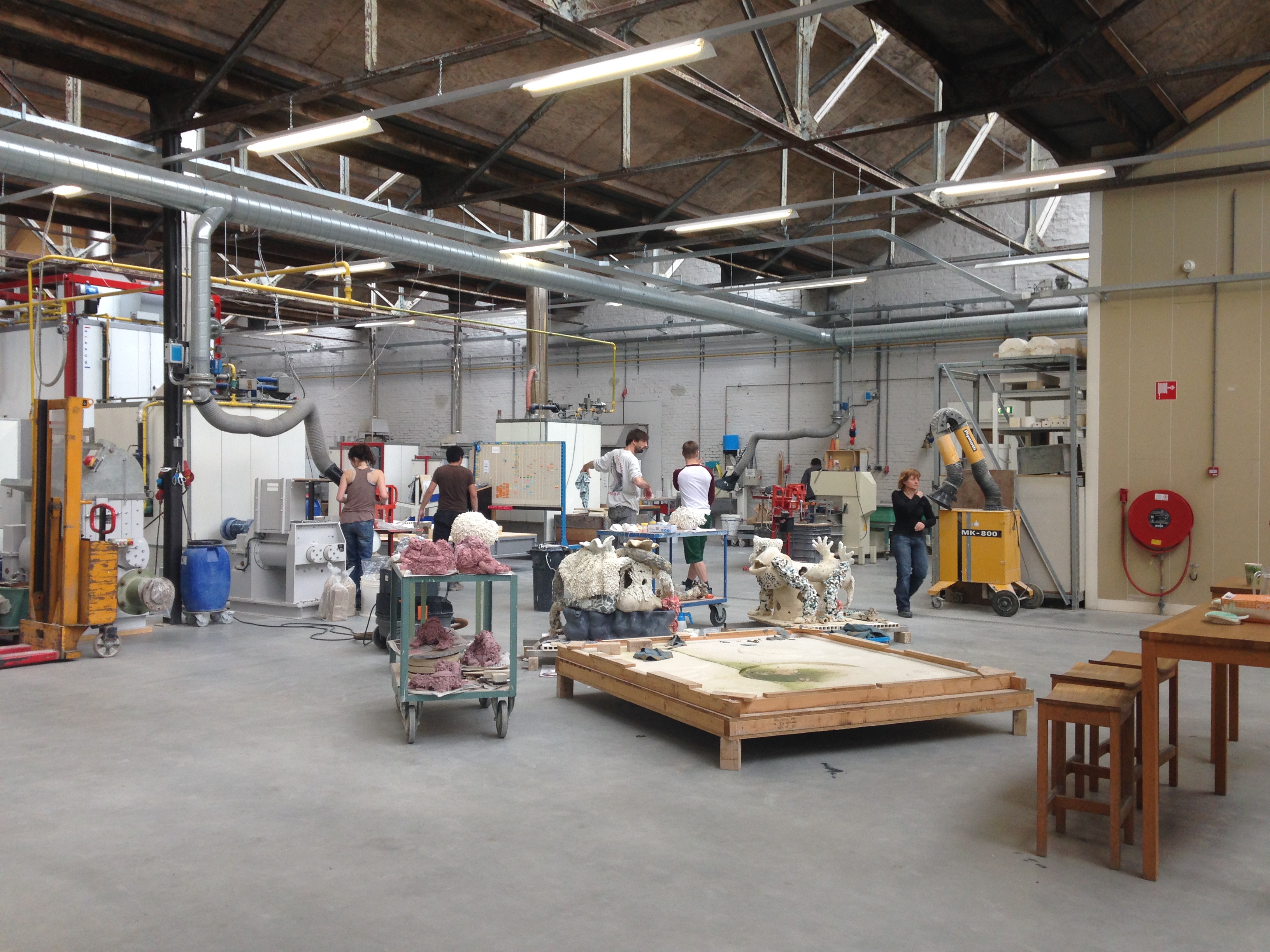 The EKWC is a residency where artists meet to develop themselves. They can be sculptor, painter, composer, writer, video-artist, whatever, but they must be professional and open to play, to experiment, to change. Our residents come from all over the world, Asia, the America's, Australia, Africa, Europe. It's always a mixture of different worlds. Residents stay for twelve weeks in the house, every Wednesday one resident leaves, every Thursday one resident arrives. At any moment we have between 12 and 16 residents in the house. The average age of our residents is 43, so we have many professors in the house, doing a residency, sometimes during their sabbatical. We're based in Oisterwijk, in the south of the Netherlands, a little country in Europe. Among former residents are Betty Woodman, Tony Cragg, Anish Kapoor, Hella Jongerius, Jun Kaneko and Viola Frey.
Our goal is to develop ceramics in the artistic world, in visual arts, design, architecture. Most of our residents, more than half of them, never worked with ceramics before, so with our skilled staff -6 experts- we introduce our residents into the ceramic process. Members of IAC know this is a tough process, the residents make many hours to get the best out of it. Our center is open 24 hours a day, so in the middle of the night or early dawn, there are always people working. The center has many objectives, like acting as a facilitator, advisor, coach, mentor, trainer. We love it as residents become friends or expand their network with each other's contacts. And it's really great to see the artistic results of the residents pop up everywhere in the world. We started in 1969 and we're still on the map. Application procedure is in Summer.
Info