Hitomi Shibata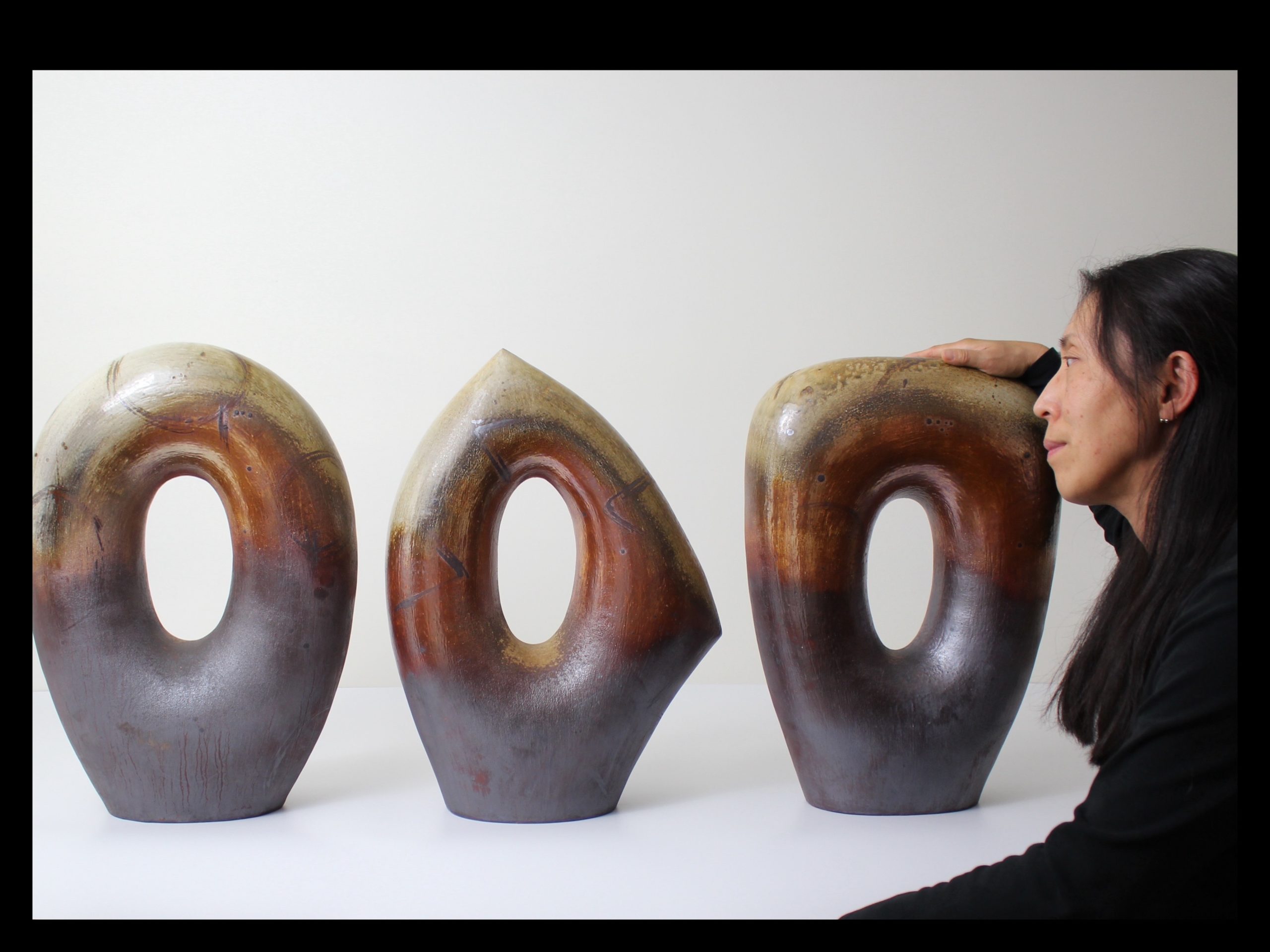 I try to avoid using machines in my creative process as much as possible. Instead, I prefer to use my hands, simple tools, and locally sourced clays and materials. I also use wood firing methods, which are sustainable and renewable in my area.
After completing my graduate program at Okayama University in 1996, I moved to Shigaraki, one of Japan's oldest pottery towns, to further develop my skills as a potter. In 2001, I was fortunate to receive a scholarship from Rotary International to study at the University of Massachusetts-Dartmouth in the USA.
Currently, I live in Seagrove, North Carolina, which is the largest pottery community in the USA. My husband, Takuro Shibata and I have built two wood kilns together – an Anagama with an additional chamber kiln and a small wood kiln – where I create my work.
I have led ceramic workshops, participated in lectures and panel discussions at ceramic conferences, and talked about the unique qualities of local "wild" clays in comparison to heavily processed clays. Clay has an elemental cultural and historical significance, and I am eager to learn more interesting clay stories from all over the world.
My journey from Japan to the USA has led me to explore a fusion of ceramic art between different cultures that I have experienced and appreciated throughout my life. My goal is to continue creating my work using natural materials, connect with more national and international ceramic communities, and meet new clay friends here and there.