Hitomi Shibata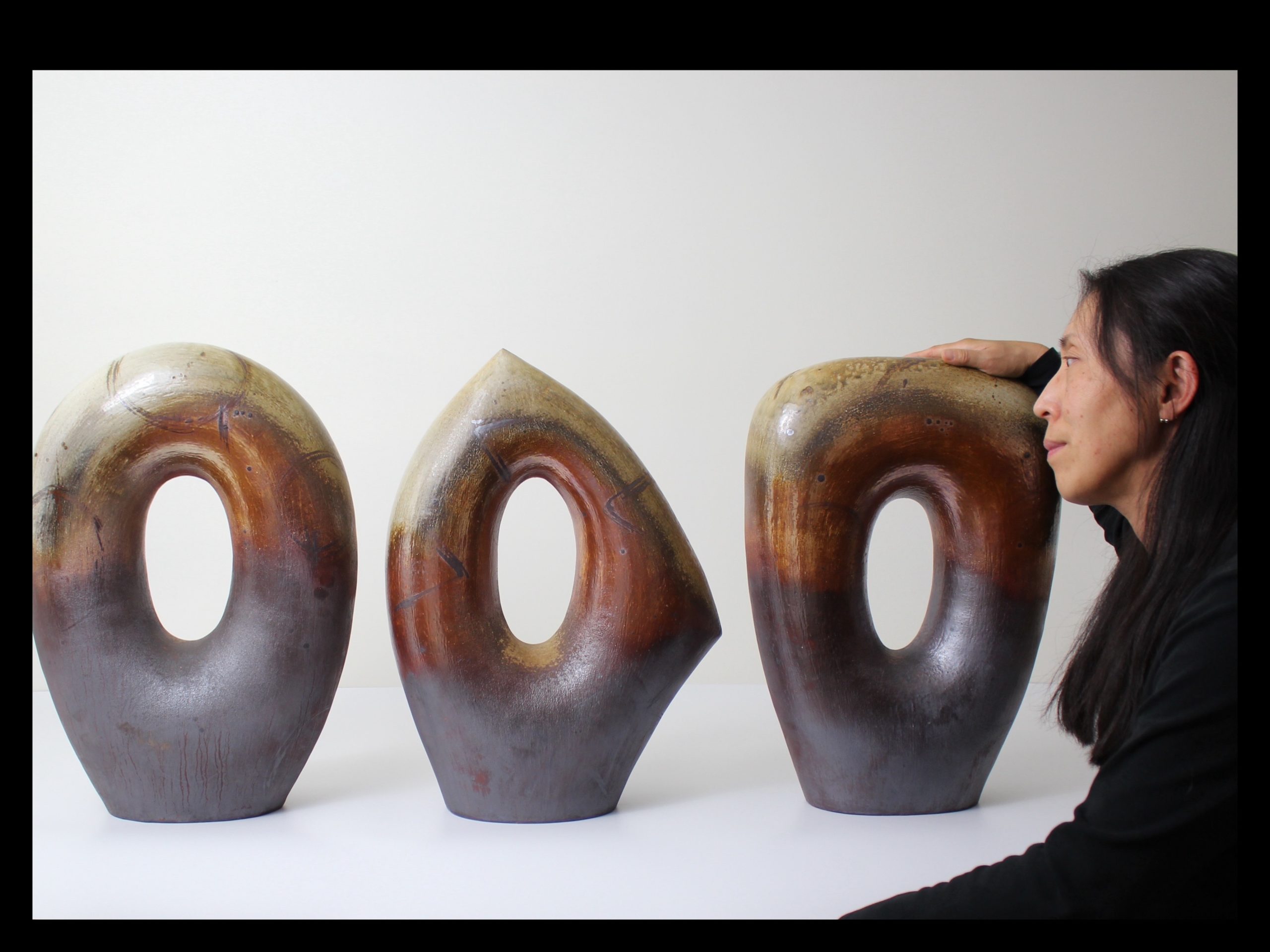 I try to reduce machine-made elements from my making processes as much as possible, and just use my hands, simple tools, locally harvested and made clays, natural materials, and wood firing methods which are renewable and sustainable in my region. It's my life-long experiment, a journey from Japan to the USA, and a fusion of ceramic art between different cultures that I lived and loved.
After finishing my graduate program at Okayama University in 1996, I moved to Shigaraki which is one of the oldest Japanese pottery towns to establish my skill and knowledge as a potter. In 2001, I was fortunate that I received a scholarship from Rotary International to come to the USA, and studied at University of Massachusetts-Dartmouth.
Now I live in Seagrove, North Carolina which is the biggest pottery community in the USA. I do wood firings by our two wood kilns which my husband and I built together: one is an Anagama with an extra chamber kiln, and another small wood kiln.
Moving from one of Japan's oldest pottery towns to the biggest pottery community in the USA, I noticed many differences and many similarities. I have conducted workshops at art centers and schools, joined in lectures and panel discussions at ceramic conferences, and talked about the uniqueness of local "wild" clays compared to heavily processed clays. I believe that it's important to talk about the similarities in two very different cultures.
Clay is an elemental material culturally and historically, and I want to learn more interesting clay stories all over the world. I hope to keep creating my work using natural materials, connect to more national & international ceramic communities, and meet new clay friends here and there.
Info