Caroline Cheng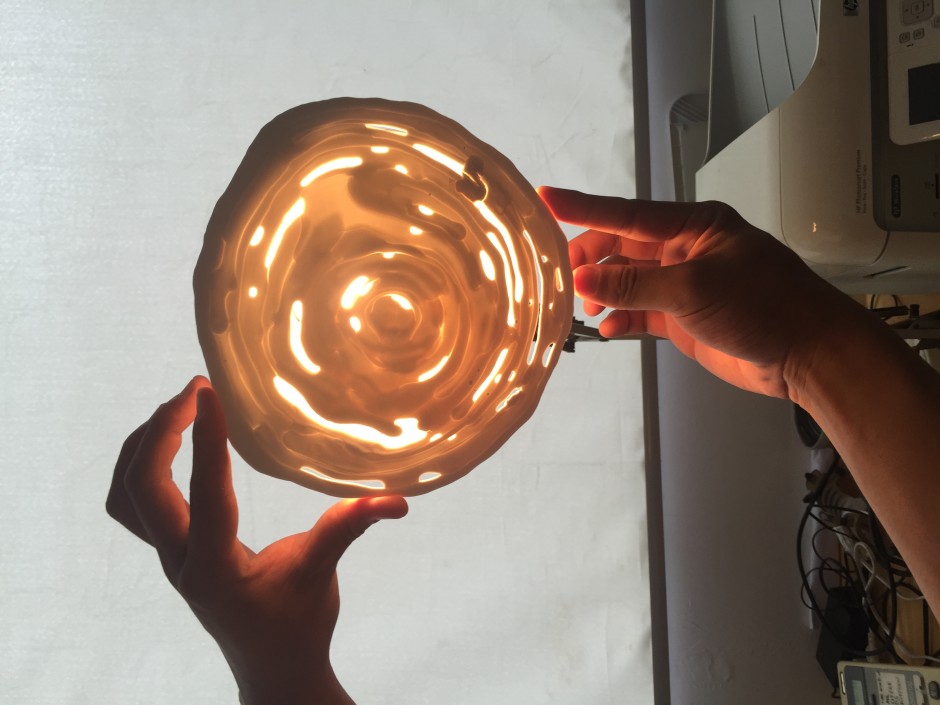 I am an artist working in ceramics for the last 27 years.
The Chinese place auspicious symbols in homes to bring good luck and happiness; such as, bats, deer and peaches because these words are phonetically identical to fortune, prosperity and longevity. In the same manner, my intricately handmade porcelain butterfly dresses are named Prosperity because "Clothing服" and "Prosperity 福" are both pronounced as "fu".
Another direction I have been working on is to recycle the porcelain found in trash in Jingdezhen using them in terrazzo and rammed earth projects.
My recent exhibitions include solo exhibitions in both Hong Kong (2013) and New York (2015) Sotheby's, New Blue and White Boston Museum of Fine Arts (2013), New Chinese Ceramics The China Institute in New York (2012), Chinese Design Today Themes and Variations Gallery London (2012), Förderpreis Keramik 2010 der Nassauischen Sparkass Keramickmuseum Westerwald (2010), 1001 Cups Travelling exhibition (2009-2011), Breaking the Mold: Contemporary Chinese and Japanese Ceramic Sculpture USA (2009) and have received prizes at Westerwald, Germany (2010) and Clay and Glass Film Festival in Montpellier, France (2010).
I returned to Hong Kong in 1990, and moved to China in 2002. Currently based in Dali, Yunnan, I am working as an independent artist, industrial designer and was formerly an adjunct professor at the Shanghai Institute of Visual Arts. I have studios in Shanghai and Jingdezhen, ceramic retail shops in Shanghai and Beijing, and am dedicated to promoting ceramics in China. My pieces are collected by the British Museum, Fitzwilliam Museum, the National Museum in Beijing, the Ceramic Museum in Vallauris, Asia Art Museum in San Francisco, Boston Museum of Fine Art, Hong Kong Museum of Art.
My work is represented by Arums Galerie in Paris, Amelia Johnson Gallery and Grotto Gallery in Hong Kong, Themes & Variations in London, Leslie Ferrin in the USA.
Info