Cecil Kemperink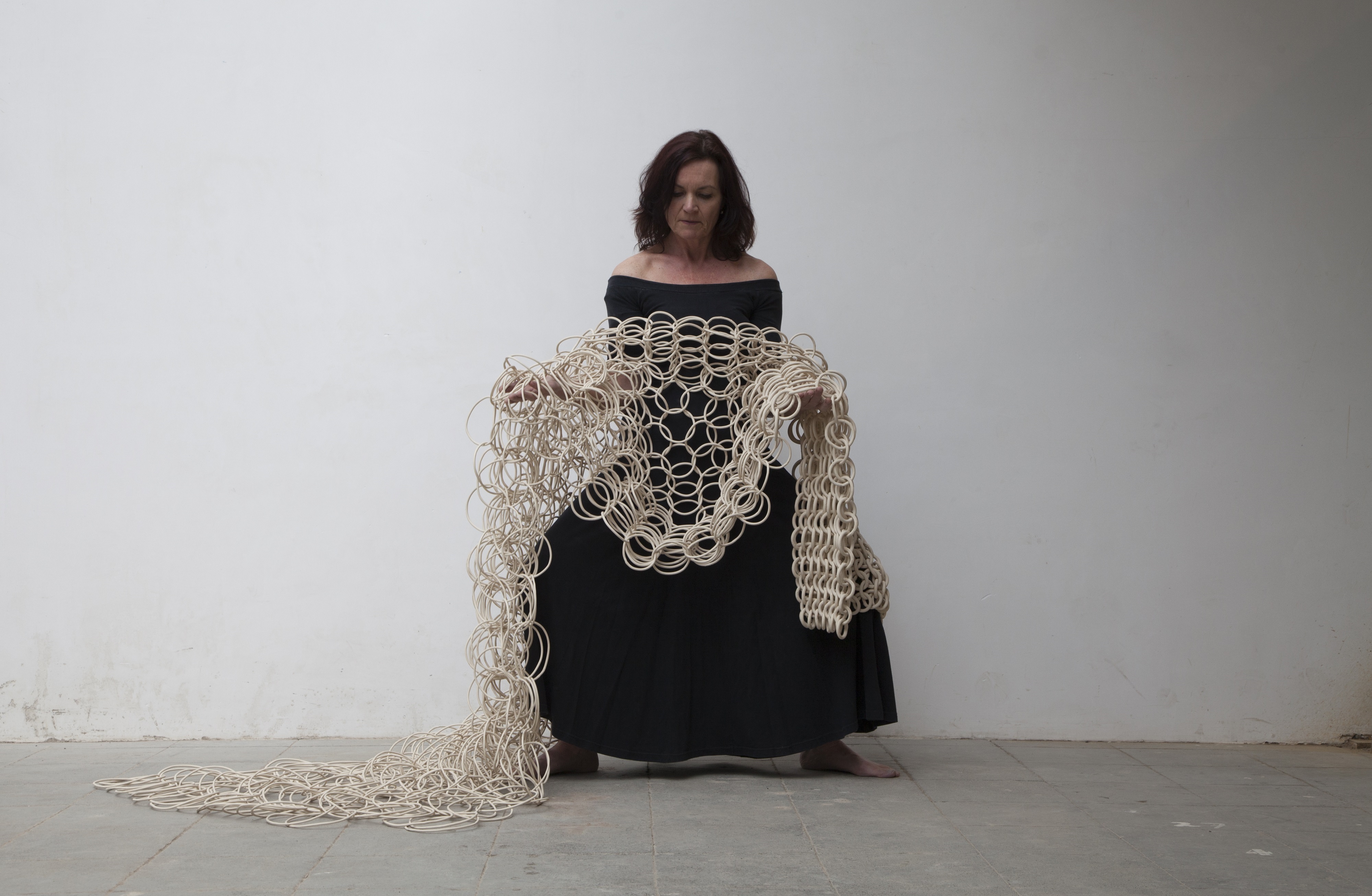 In the soul work of Cecil Kemperink, visual artist and explorer, she challenges you to expand and enrich your senses. With a multi-faceted background in dance and fashion, her sculptures show the connection between her various passions. She investigates 'space' and plays with rhythm, form, movement and energy.
Ceramics in motion
'Motion is a key part of the expressiveness of my sculptures. The movements show the importance of each circle of the object. Every ring is essential and influences the other; they are all connected, they are all one. Every link wears the symbolism of a circle: unity, infinity, connected, power, an always ongoing movement.
Working with utmost attention in an instinctive, labour-intensive way with the earthly clay, I embrace time, rhythm, colour and shape.
Listen, see, feel and experience what happens when the sculptures move and enjoy the moment'.
Cecil Kemperink
2022