Graciela Olio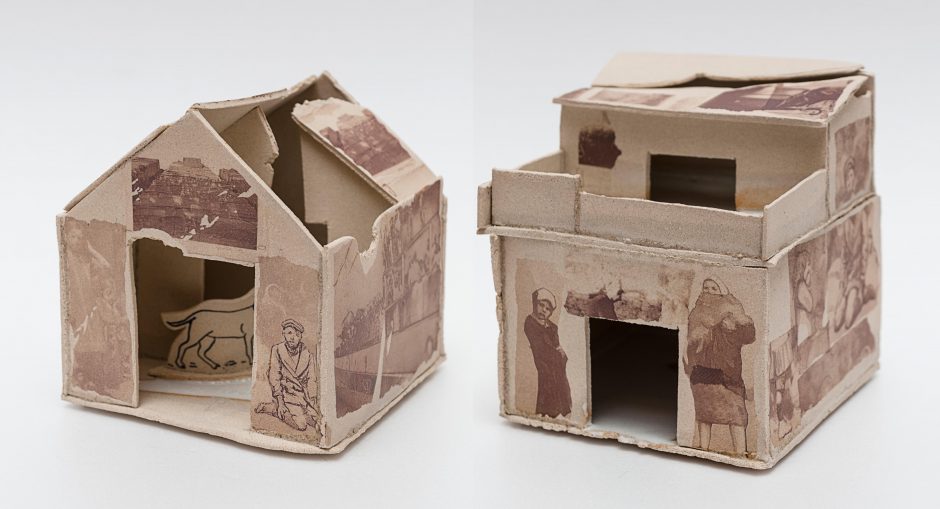 I am a ceramist artist, University Professor and Researcher.
I run a Chair on Experimental Ceramics in the UNA (National University of Arts), Buenos Aires. In this educational area, the concept of Expanded Ceramics is approached from a disciplinal, material and pedagogical scope.
My investigational object of study is the encounter between graphics, photography and ceramics, upon which I experiment with old and contemporary printing techniques.
In my personal work, I explore concepts such as collective memory, fragility, precariousness, transitoriness and ephemerality. Regarding materiality and form, I work upon diverse ceramic media and formats; articulating what is conceptual, technical and technological within the contemporaneous universe of ceramics.
Soy artista ceramista, docente e investigadora universitaria.
Dirijo una Cátedra de Cerámica Experimental en la Universidad Nacional de las Artes, en Buenos Aires, Argentina. En este espacio formativo se trabaja el concepto de Cerámica Expandida desde el enfoque disciplinar, material y pedagógico.
Mi objeto de estudio de investigación es el cruce entre la gráfica, la fotografía y la cerámica, donde experimento con técnicas de impresión antiguas y contemporáneas.
En mi trabajo personal, exploro conceptos como la memoria colectiva, la fragilidad, la precariedad, lo transitorio y lo efímero. En relación a lo formal y material, trabajo sobre diversos soportes cerámicos y formatos, articulando lo conceptual, lo técnico y lo tecnológico dentro del universo cerámico contemporáneo.
Info