Phyllis Kudder Sullivan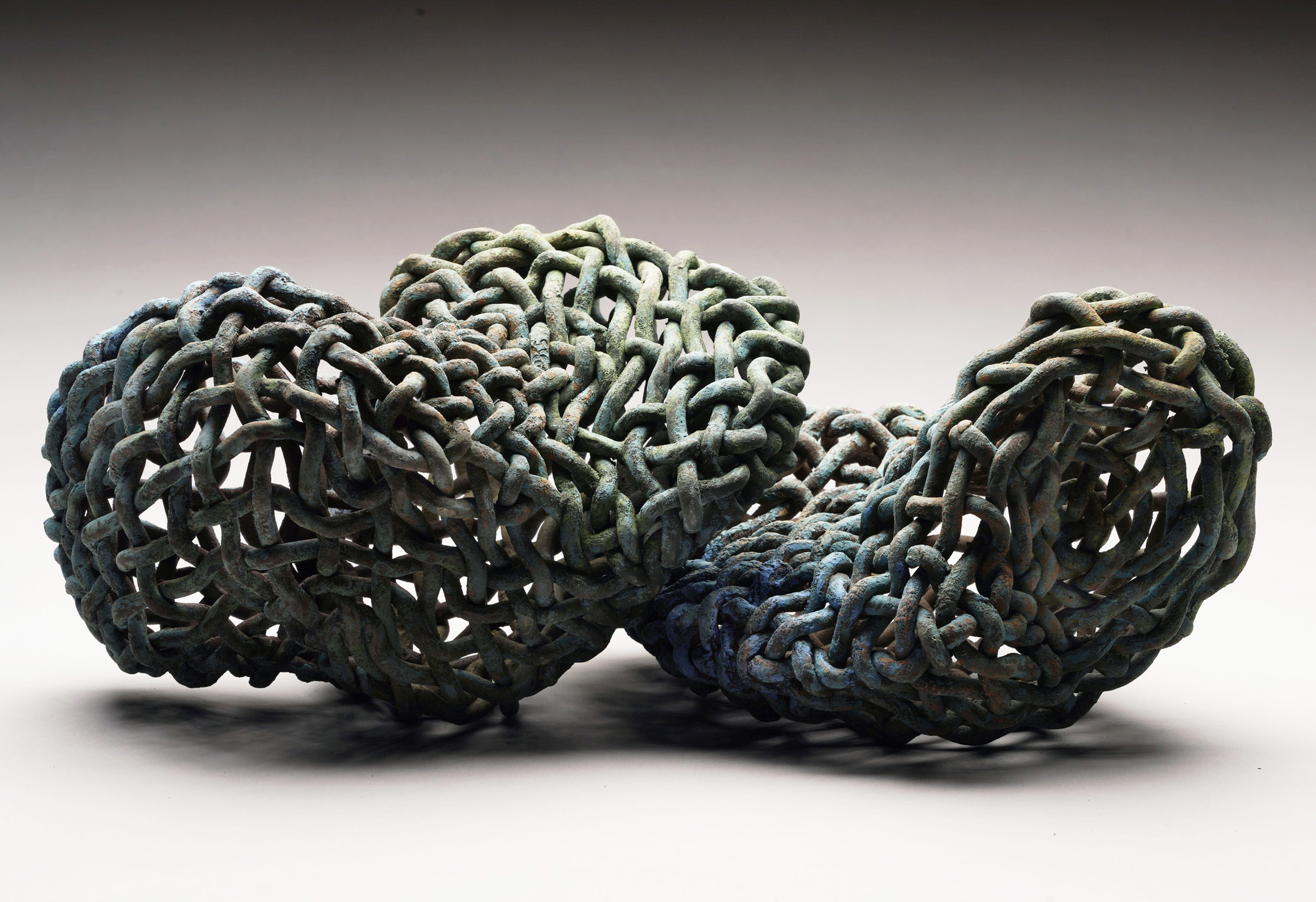 Phyllis Kudder Sullivan's interlaced sculptures are multi-referential with connections to nature, architecture, animal structures and fractal geometry. She uses a construction technique that brings an over and under system associated with weaving of textiles into the third dimension, from a focus on two-dimensional patterns and textures of surface into the realm of structure.
As a direct result of two artist residencies, in Denmark and Talavera de la Reina, Sullivan's attention has turned to water, and in particular, rivers. The open « weave » of coils lends itself to the idea of change, light/shadow and fluidity.
By placing multiple units together she suggests the currents, ripples, waves and eddies of moving water. Through the use of colored clays and stains she captures the numerous color shifts between seasons, weather conditions and time of day, as well as, changes in hue due to variables of algae and sediment resulting from human activity.
In 2019 Sullivan retired as a Full Professor from Long Island University, New York, where she received her M.F.A. with mentor and Bauhaus artist, Rose Krebs. Currently, she serves as a Trustee of the Watershed Center for the Ceramic Arts in Maine, U.S.
Info