Christiane Toewe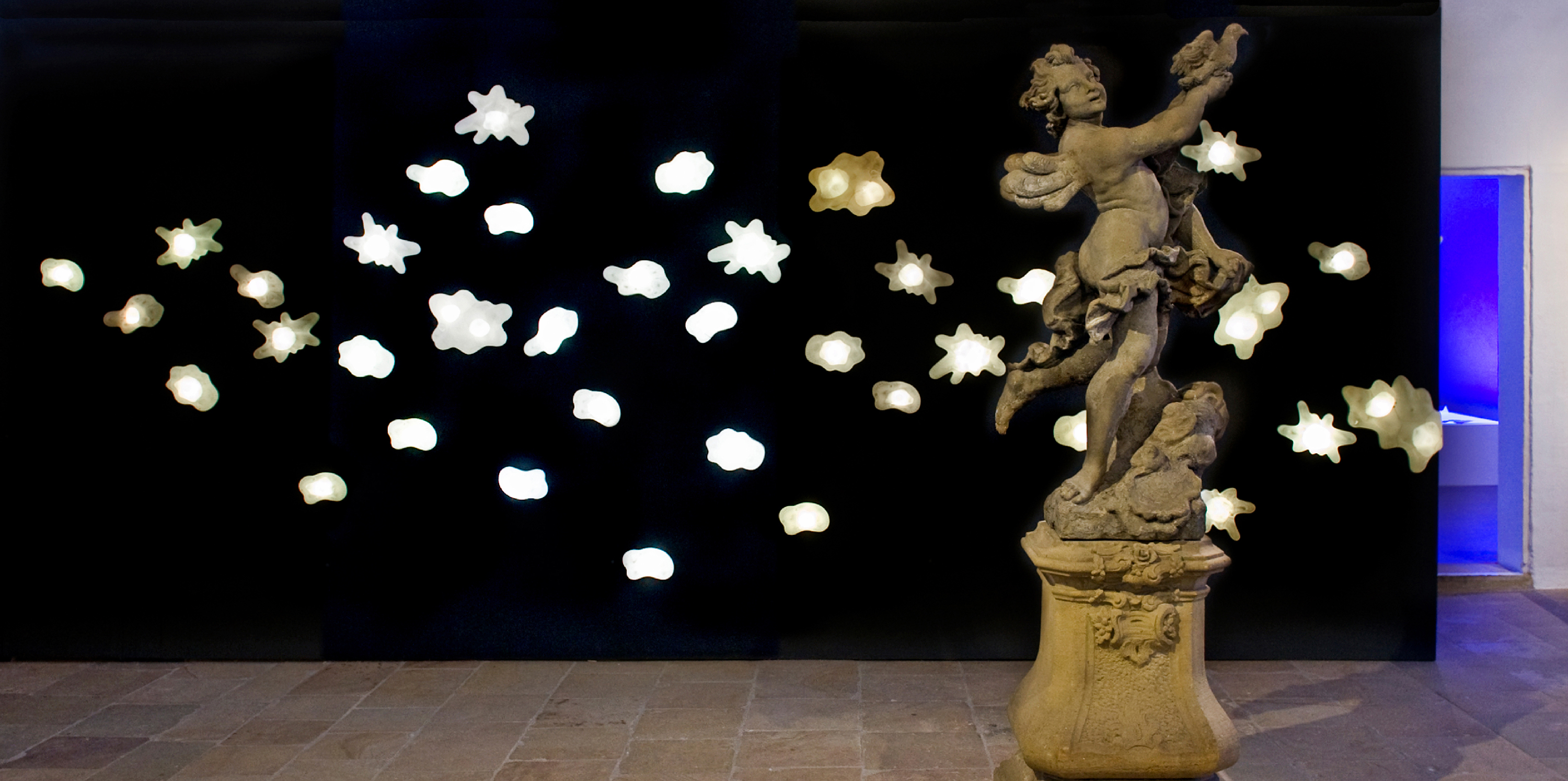 Light, Lightness and Movement
These three concepts have always characterised the porcelain work of Christiane Toewe.
A ten-year education in all areas of ceramic art, design theory and media design, characterized by curiosity and experimental enthusiasm, marks the exciting path of an artist who is constantly prepared for new challenges and passionately dedicates herself to porcelain as a material.
From small and fine objects to large and filigree porcelain sculptures, you are constantly developing new forms and contents. The charm of translucency, combined with a balancing act of technology, a feeling for the play with the material and the sheer joy of creativity have paved the way for new works that have appeared continuously since 1990.
In combination with light, the aesthetic atmosphere is enhanced by filigree porcelain.
The luminous objects disappear in their own light and overcome the limits of materiality. The shadows and light reflections that the objects cast on the wall, the interaction between sculpture and space, reinforce this impression even more.
The space-filling installations of porcelain and light are impressive. The museum works are conceived with programmed, modelled light and fill the space. They describe socially relevant contents. The viewer often recognizes their deep meaning only at second glance. The examination of social and existential themes creeps in via the aesthetic effect of the works.
The artistic statements are supplemented by sound, photos, graphics and/or videos.
Standing and hanging lamps enrich the working and private rooms of all those who appreciate light.
Since 1994 in Bamberg, Germany, the works of Toewe porcelain meanwhile found its way into the world. Light in its most beautiful form.
Info