Karin Flurer-Bruenger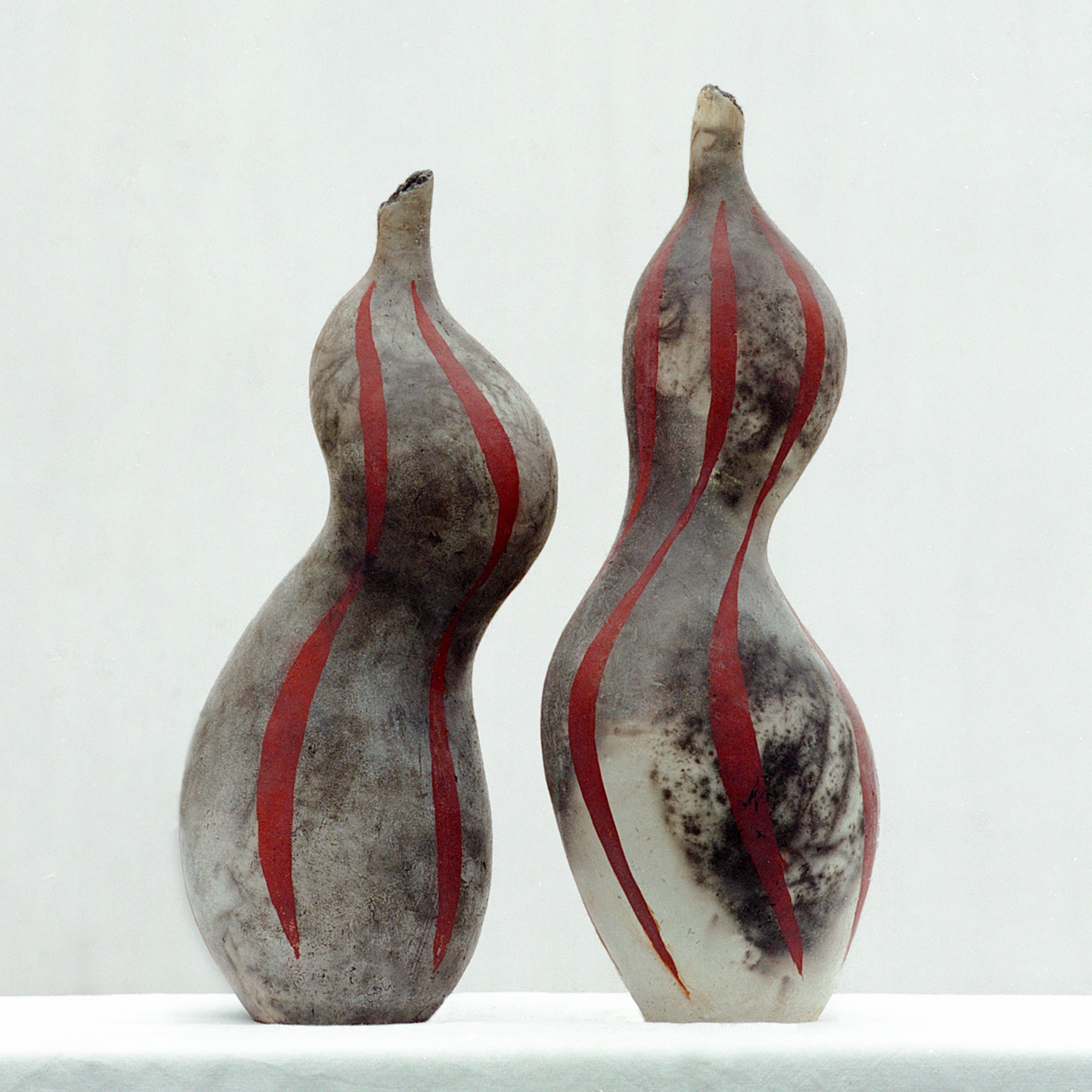 In my artwork, I have long been engaged in experimental firing techniques such as smoke firing, sagger firing, raku. My wheel-thrown, freely built or cast ceramic objects are polished and perfectly executed, but also have their rough, imperfect sides, as we humans … The pit firing in the charcoal kiln leaves a lot of room for randomness. The embers, plumes of smoke and flames shape the surfaces with picturesque, often lustrous and iridescent traces.
As a trained ceramic artist, I am an experienced expert in the field of craft and art. I specialize in wheel throwing, various sculpturing techniques, and experimental firing. My work has been exhibited in Europe and beyond. For me, a broad professional competence is the basis of art.
As a lecturer at the University of Landau/Germany, I have been passing on my knowledge to art students and future teachers for more than 20 years. With lectures, workshops and exhibitions as well as writing books and instructions I would like to reach especially the younger generations and pass on my fascination for clay and ceramics. For me, working with this material in educational contexts is essential.
I have been networking worldwide for 30 years. As a curator, organizer and participant in international exhibitions, symposia and workshops – fellowships in Europe in 2003 and 2018, in China in 2016 – I have made contacts on all continents and look forward to more.
Info