Palma Babos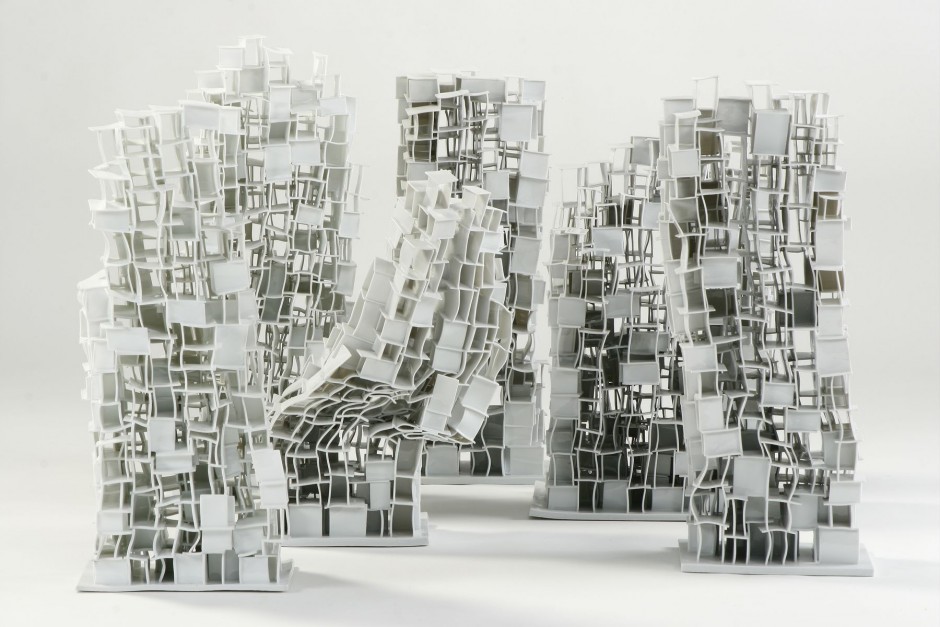 I am a person who tends to build from the inside out. Just like lyric poetry my works are trying to be born, come outside from their hiding, regardless of their future, whether they will find a place for themselves, whether they will be understood.
The age we live in inspires me. I react to it by my work and confront it with ourselves. I place a mirror in front of us. The towers symbolize the consumer society of the 21st century.
My porcelain sculptures evoke the cities of the 21st century, pulsating with relationships of singles and couples who inhabit them. Buildings become humans as they act, crumble and collapse, turn aside, fall down gently and softly; not so much as dying, rather just giving in to some unavoidable force. Among the towers transcending into humans we cannot but recognise the parallels with human society. This content possibility is what especially intrigues me in "The City" nowadays.
Info