Patty Wouters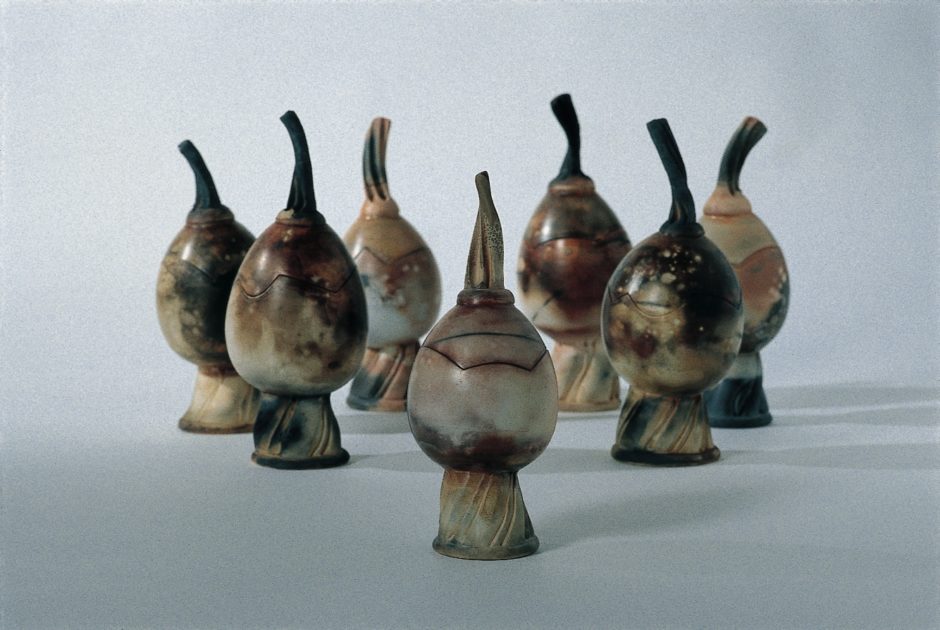 At the beginning of her ceramic career, Patty Wouters explored different types of clay and firing techniques. Ultimately she focused mainly on making thrown vessels in porcelain, finished with terra sigillata, fired in a saggar. Her vessels are metaphors for beings in search of identity and balance, in communication with their environment. Her work contains a rich symbolism.
More and more high-fired porcelain elements began to be part of her work. She explored the possibilities of paper porcelain and experimented with organic materials which she integrated into her work that took on more sculptural forms.
The vulnerability of people and nature is a recurring theme in her current work. Porcelain is the most obvious material for her: the material itself radiates fragility through its essential qualities of whiteness, thinness and translucence.
Patty Wouters was the founder of Atelier Cirkel, an artistic educational institute recognized by the Ministry of Culture. She organized 4 international ceramic biennales and curated several international travelling exhibitions. She was invited for residences, exhibitions and teaching in different countries around the world.