Jacqueline Schapiro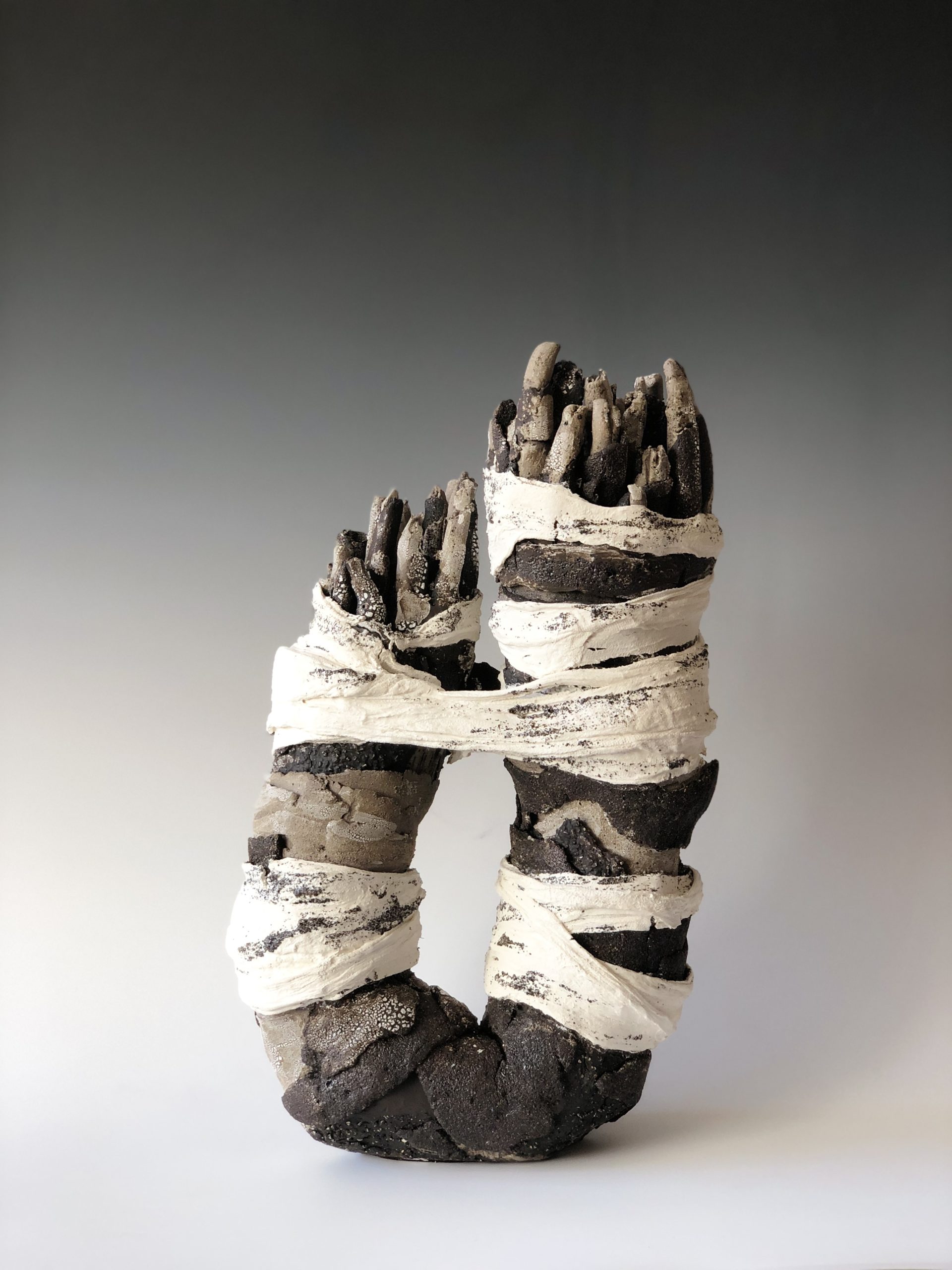 I want to share the satisfaction extracted from the job itself and from experiences discovered in everyday life. Forms that I define as "positive sources of energy." Evoking micro or macro cosmic organisms, rock formations, geological strata, moving marine surfaces.
I incorporate volcanic sand, existing waste elements in the work space, dust, earth, dried pieces of clay, all materials that stand out and beautify, the piece creating intricate surfaces. It is a recycling of matter, a transformation where nothing is thrown away and everything is transformed.
Despite the rigidity that ceramic possesses, it manifests itself as a plastic and organic material, where the balanced composition that may or may not be geometric, and the kiln transforms, folding, expanding, contracting parts, creating wrinkles that disconcert and captivate. It is materiality transformed from its rigidity. The heaviness of matter acquires plasticity and maneuverability in its transformation.
Info