Yacoub Al-atoom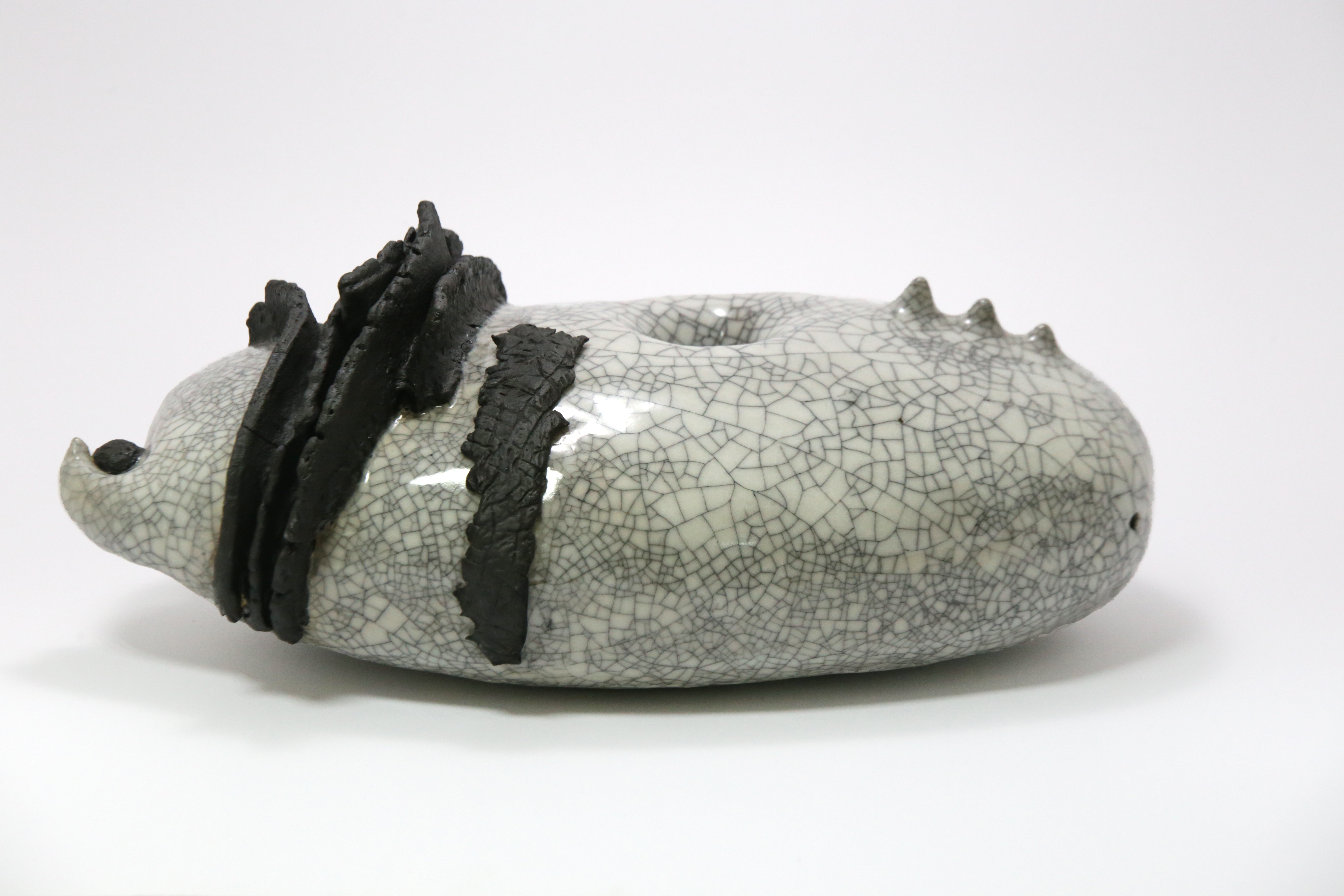 (HUMAN MORPHOLOGY AND THE MYSTERIES OF NATURE)
The idea of ceramic works is to focus on (abstract organic forms) in a contemporary and simple style away from the complexity of color and shape, as the ceramist searches for the complex shapes of some insects to benefit from their composition and structural composition in the aesthetic design of the sculptural ceramic form.
As well as focusing on the expressive aspect of the secrets of this being in nature and its distinct form in terms of its beautiful and strange movement, and then trying to create intellectual harmony between form and idea, to reach the aesthetic and philosophical act of the general form.
On the other hand, the focus is on the nature of the life of these strange creatures in terms of their general appearance, different ways of life, and their diverse sounds, which in turn are reflected in the artist's imagination in building the appropriate form, and linking all these topography and features of these creatures to human life, so everything is in this nature Live differently from others.
Another example of this is the desert and its relationship to man. Where the ceramist wanted to reach more attractive morphological aesthetic relationships for this integrated duo, in terms of color, shape, and zigzags. and sprains. The distinctive ripples of the desert.
This is what the ceramist wanted to translate into ceramic forms that symbolize the man who is imprinted in the color of the desert, where the random interweaving in the folds of the movement of the human form that resembles the desert in its terrain, transformations and changes. Using the clay slide technique, in order to reach the appropriate shape for the artwork.
On the other hand, I focus on the cultural aspect and document symbols from heritage in my ceramic works, and focus on Arabic calligraphy as a contemporary decorative aspect.
Info