Iosifina Kosma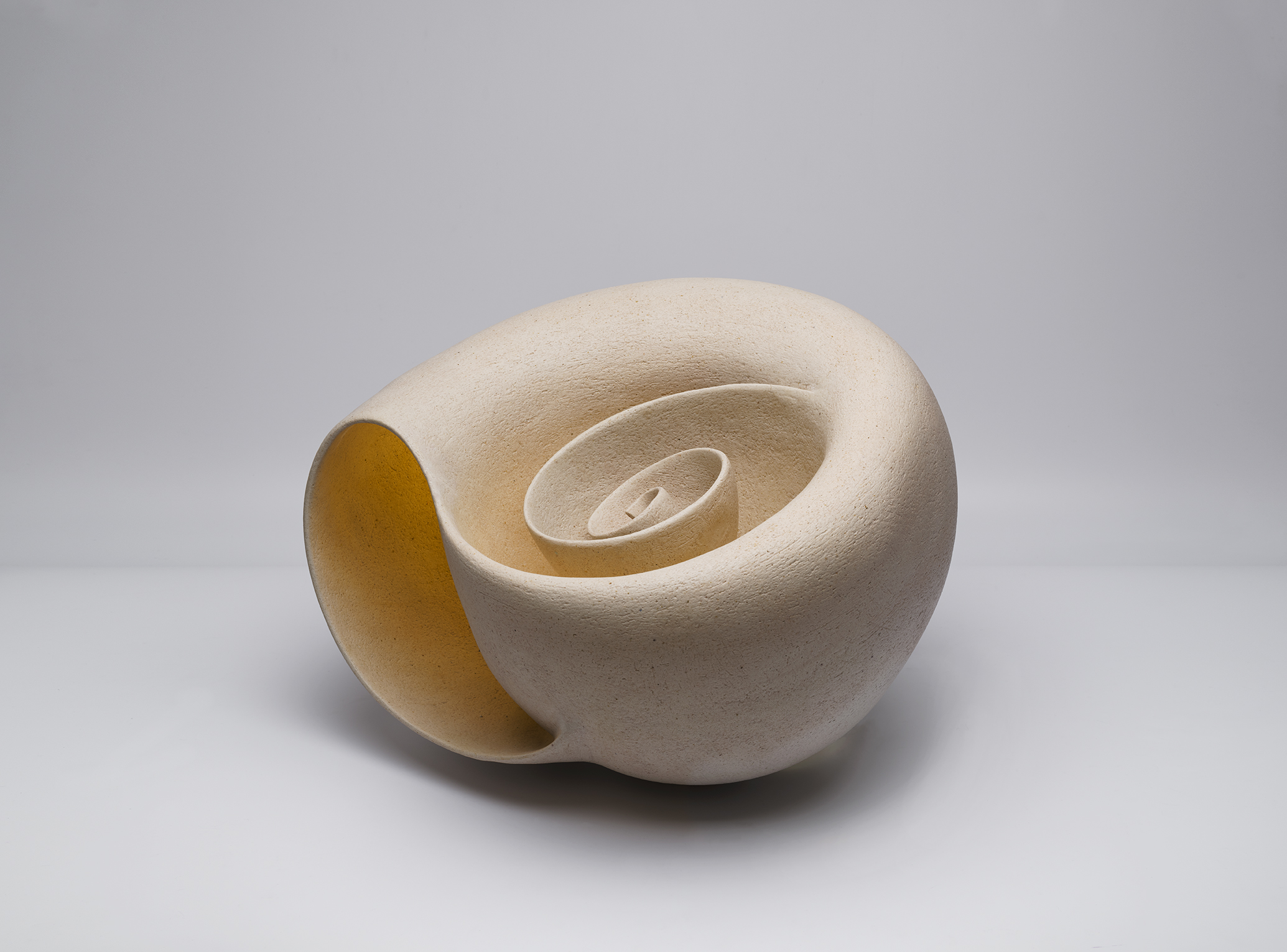 My works stems from my need to give form to thoughts, feelings, to an inner world. In the passing of time, I have realized that what I spontaneously want to do when I hold a piece of clay is to form with it a curve, a cavity.
A cavity which alludes to a womb? To an embrace and to the warmth it provides? To a part of the human body or to an organ? To a fruit or to a shell?
I am inspired by observing nature; plants, clouds, mountains, nests, waves… But I am not interested in formally depicting something concrete. I want to make organic forms, forms that "capture" a sense of existence; to convey feelings of completeness and harmony, to explore movement and the interplay of light. I am interested in the balance between the void and the full, the inner becoming outer, the concave conversing with the convex, the bright succeeding the dark.
Info